$1,000 Scholarships for Fuel Up to Play Champions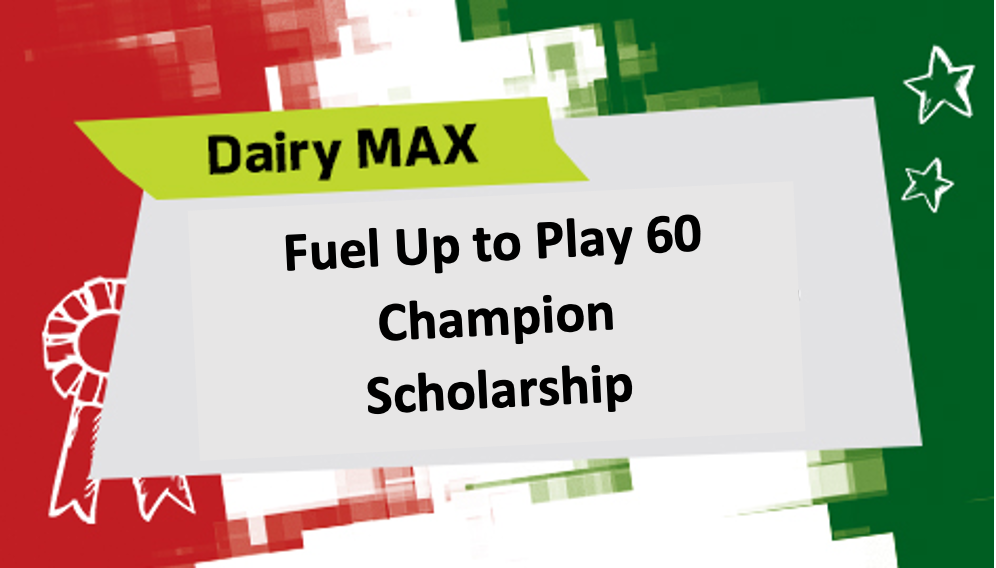 Check this out – Dairy MAX, Inc. and your local dairy farmers are excited to offer five $1,000 scholarships to graduating high school seniors who've become Champions for Fuel Up to Play 60.
We may award up to $2,500 to a single student based on the quality of the application, and you can use it for tuition, books or on-campus housing.
What do you need to be eligible?
Reside in the geographic territory served by Dairy MAX, which includes Colorado, southwestern Kansas, Louisiana, Montana, New Mexico, Oklahoma, Texas, and Wyoming
Assist a Program Advisor at one school in achieving Touchdown status for school year 2021-2022
Plans to enter the field of agriculture, culinary arts, education or science
A graduating high school senior
If this describes you, get a letter of recommendation from a teacher or school administrator and a copy of your high school transcript and fill out the application right here.
Note: You will need to create a free Submittable account to access and complete the application.
Submission deadline is Thursday, March 31, 2022
Questions? Send them to carbajall@dairymax.org