Choose Your Prize: 2018-19 Fuel Up to Play 60 Bulletin Board Contest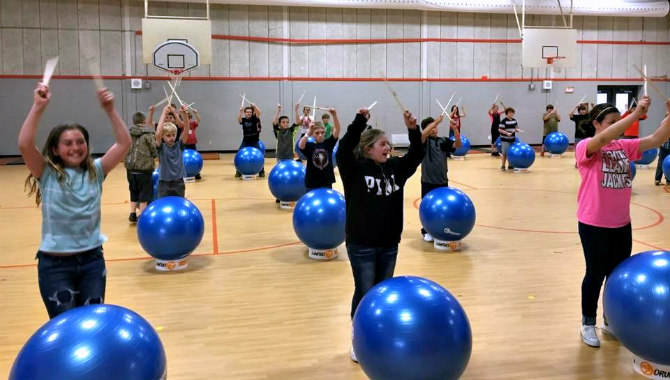 You know what time it is, PAs: time for the fifth annual Fuel Up to Play 60 Program Advisor Bulletin Board Contest! Once again, the grand prize winner gets to choose the grand prize!
Grand Prize Options
DrumFIT Kit and 3-year curriculum license (a $2,200 value)
$2,200 Palos Sports gift card
The runners-up receive great prizes, too:
First Prize: $1,000 Palos Sports gift card
Second Prize: $500 Palos Sports gift card
Third Prize: $250 Palos Sports gift card
To enter:
Make sure you've completed your Six Steps and checked them off on the FuelUptoPlay60.com Dashboard
Print out the special Bulletin Board Pop-Out Pieces
Submit a photo of your completed bulletin board (and complete the Healthy Eating Play questionnaire) right here
Your entry will be judged on creativity, use of pop-out pieces, completion of your Healthy Eating Play questionnaire and inclusion of dairy. You can also get 10 bonus points for posting a dairy message on your school's marquee
The contest opens Jan. 14, 2019, and the deadline is Feb. 1, 2019!