Contest: 2019 New Orleans Saints FUTP 60 Yogurt's Got Game Contest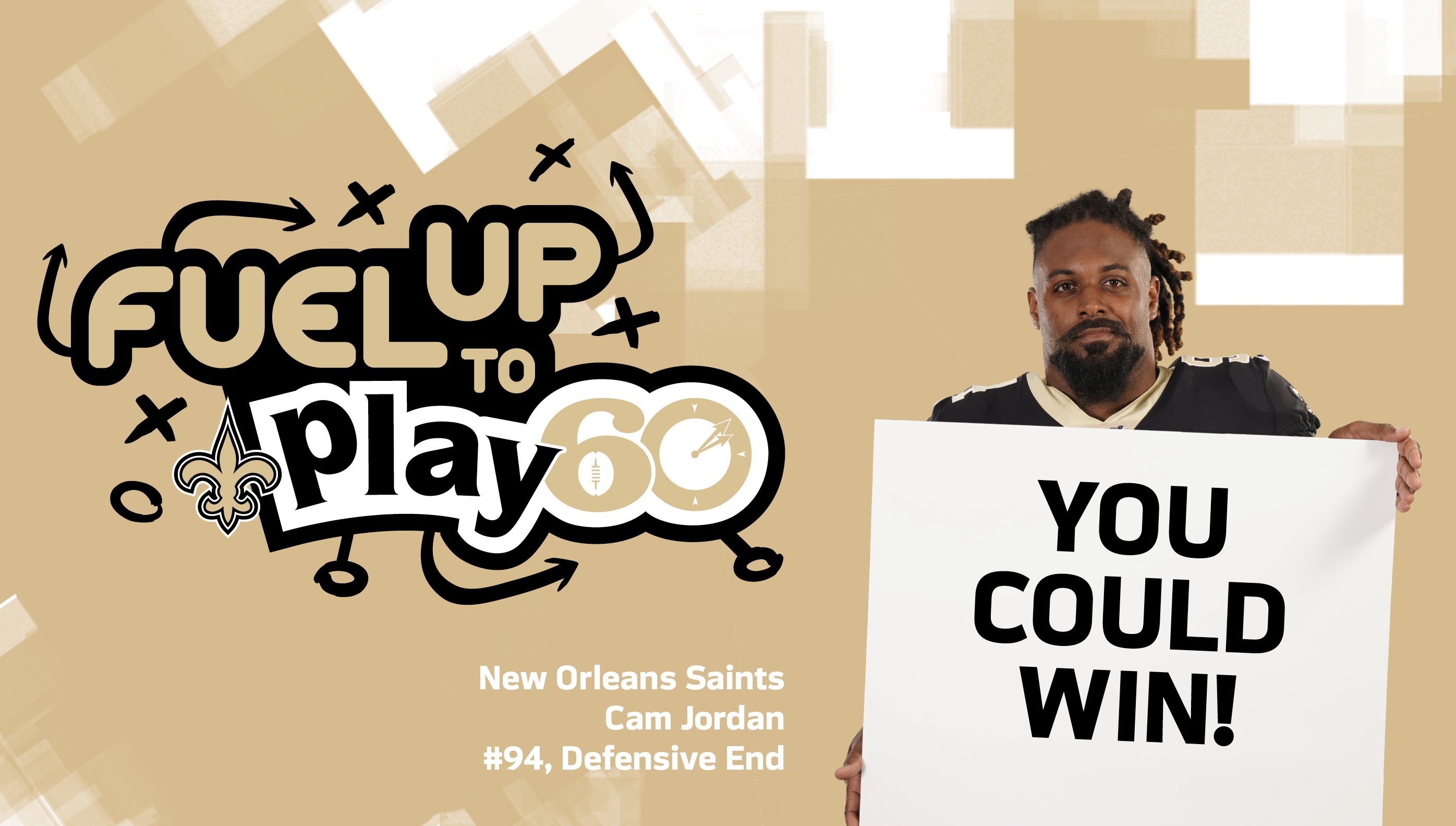 Want to win $2,500 towards equipment to improve your school's meal program and a breakfast celebration featuring a New Orleans Saints celebrity? Work with your student team and cafeteria manager to develop and execute a recipe featuring yogurt, and you could taste victory.
How to Qualify
You must enroll in the FUTP 60 program at www.fueluptoplay60.com, and complete the application below. To develop and execute the yogurt recipe, you must work with both your student team and cafeteria manager. Yogurt recipe must be for one 4 oz (1/2 cup) serving and meet all National School Lunch, National School Breakfast, or USDA Smart Snack guidelines.
You'll also need to be a K-12 school in the following Louisiana counties: Ascension, Lafourche, Livingston, Orleans, Plaquemines, St. Bernard, St. Charles, St. James, St. John, St. Tammany, Tangipahoa, and Jefferson.
How to Enter
Enroll in the Fuel Up to Play 60 program
Work with your student team and cafeteria manager to develop or execute the yogurt recipe
Submit your application, and include the following items:

yogurt recipe
a photo of your student team making, taste-testing and/or promoting the recipe to their peers
Written description, drafted by you and your student team, of why the recipe is nutritionally beneficial.
Science-based nutrition resources are available through Dairy MAX at https://www.dairydiscoveryzone.com/yogurt to assist in the written description.
The Deadline is October 18, 2019
Entries must be received by 11:59 p.m. CST. We'll select a winner by random drawing, confirm they meet eligibility requirements, and contact them by Oct. 25, 2019. Winning school must confirm acceptance of the prize by Nov. 5, 2019.