Apply for a Cooler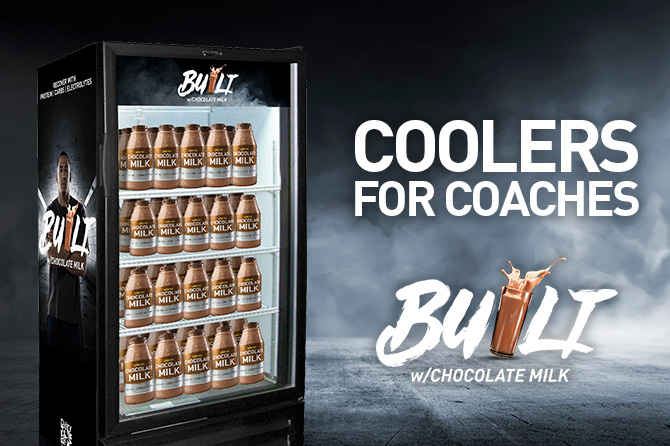 Apply Today
Your team can start reaping the benefits of the sports drink nature intended – chocolate milk. You and your school could receive a refrigerated chocolate milk cooler for the school training room. Dairy MAX has a limited number of coolers, and we want to send them where they can make the biggest impact. Complete the application to get your school in the running.
Subscribe to our e-newsletter for more champion-building chocolate milk science, special offers and tips from successful coaches.
Get the BUILT by Nature brochure for a quick way to tell your team about the power of chocolate milk.