4 Key Nutrients Many Students Are Missing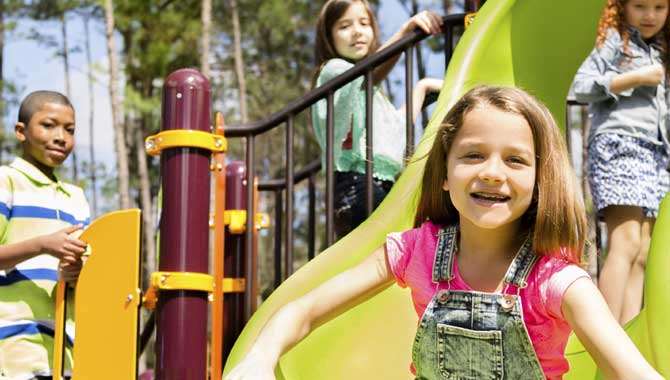 Back-to-school is upon us! Knowledge isn't the only factor that will determine kids' success this school year; the foods children eat can also affect their learning.
Ensuring all students are eating right affects the entire community. Healthy students are more likely to perform better at school. When combining healthy eating and physical activity as essential lifelong habits, schools can help lower the barriers to learning.
Researchers have long stressed the importance of the learning connection, which is the link between quality nutrition (including a nutritious breakfast, coupled with physical activity) and improved academic performance. A smart start is a nutrient-rich breakfast at home or at school, plus a good lunch.
Besides general health concerns, simply being hungry in the classroom can distract students from learning. A recent study found that many students were skipping lunch during the school week and on the weekend. Those students ate more empty calories than those who were eating a quality lunch. They were also missing essential nutrients and had lower energy and fiber intake than their peers.
Students Are Missing Major Nutrients
Unfortunately, America's students are falling short of four vital nutrients that are essential for growth and good health. Many students are struggling to get enough calcium, vitamin D, potassium and fiber, which are the four nutrients of concern according to the 2015-2020 Dietary Guidelines for Americans. With the many different roles these nutrients play in the body – including bone building, heart health, muscle maintenance and satiety – kids could be affecting their health now and in the future.
How to Encourage Healthy Students
As our kids start a new school year, it's crucial to ensure that families are getting the nutrients they need for growing bodies and brains. As health professionals, how do we make certain that our students are getting everything they need? Encouraging the right foods at the right time may be key.
Encourage Healthy Habits at Home and School
Kids learn good eating behaviors from their parents. Inspiring your clients to be role models is an important step in their kids' nutrition. Encouraging them to offer nutrient-rich foods as well as regular meals has benefits for both body and brain.
Make the Most of MyPlate
Getting back to basics may be your best bet when educating clients on what they should feed their kids. MyPlate serves as an excellent foundation for a healthy eating pattern. Parents should feel confident if their student is selecting school breakfast and lunch, as they're making a healthy choice that fits the MyPlate model.
Do It with Dairy
Dairy can be your secret ingredient towards meeting those essential nutrients above. Milk, cheese and yogurt are America's No. 1 source of calcium, vitamin D and potassium. When kids pair dairy foods with fruits, vegetables or whole grains, they are also getting that much-needed fiber. Getting better nutrition can be as simple and delicious as a fruit smoothie made with milk, a glass of chocolate milk and peanut butter toast, or cheese and fruit.
A good foundation for nutritious eating starts with MyPlate and embraces lifelong healthy-eating habits. This year, let's focus on good grades and great nutrition.
Discover more about dairy and the dietary guidelines. Explore the learning connection.