BUILT w/Chocolate Milk Drives Incremental Sales Opportunities with Strategic Partnerships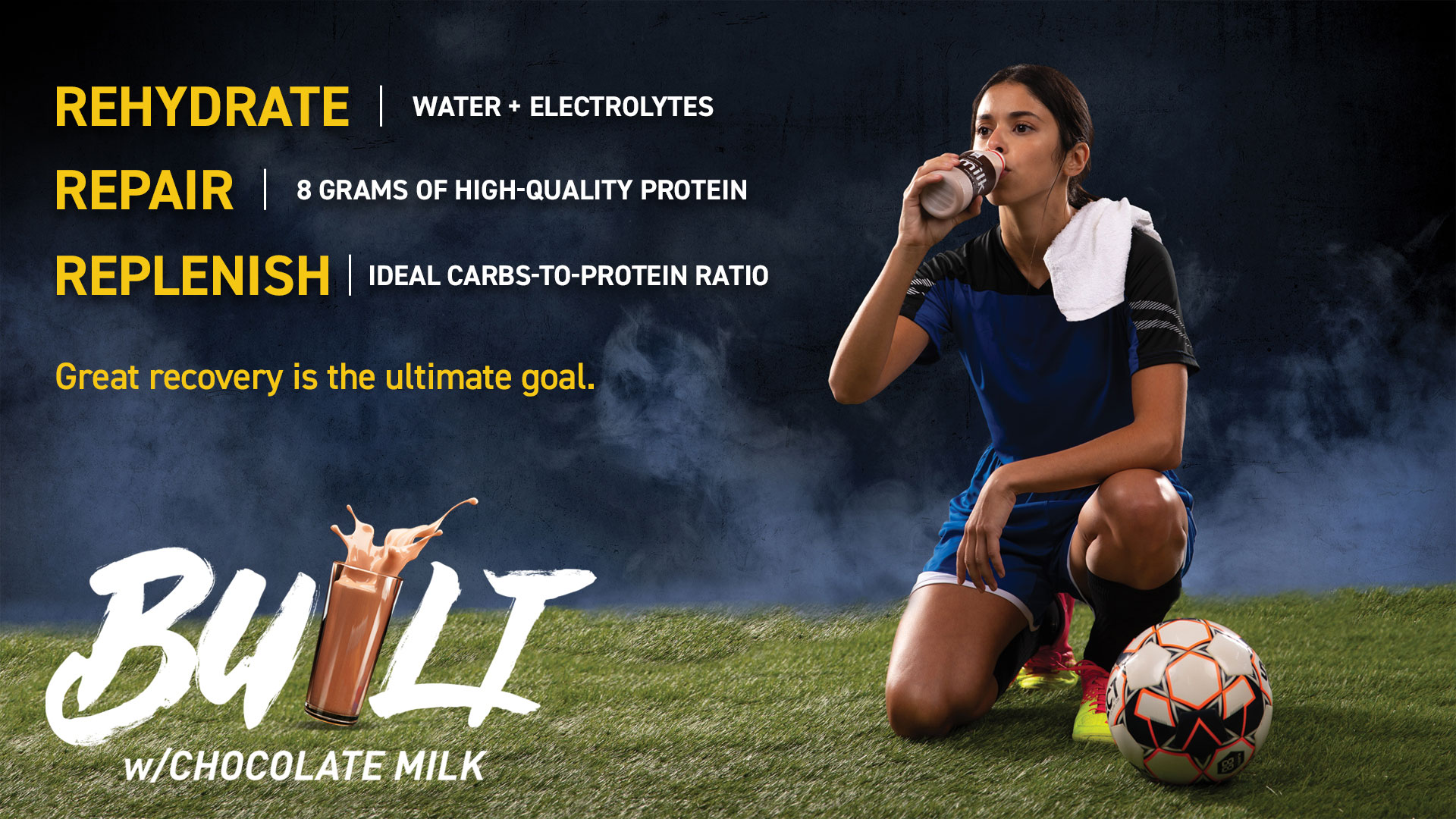 Dairy MAX seeks to drive sales for chocolate milk as a recovery beverage and dairy as a vital source of nutrition for young athletes through the promotion of BUILT w/Chocolate Milk. In the 2023-24 school year, Dairy MAX is taking its efforts a step further by leveraging strategic partnerships with professional sports teams to promote dairy's role as part of athlete nutrition in middle and high schools. These partnerships are aimed at increasing sales opportunities and improving the perception of dairy among youth ages 11-18.
Outlined below are three new initiatives.
School Breakfast Week Challenge with the Houston Dash
Dairy MAX aims to boost breakfast participation in the Cypress-Fairbanks school district, one of the largest districts in the Houston area. Schools that successfully increase their breakfast participation during School Breakfast Week (March 2024) will be rewarded with exciting incentives, including game tickets, team merchandise and an in-person experience with the Houston Dash.
By encouraging students to prioritize breakfast, Dairy MAX not only promotes chocolate milk but also emphasizes the importance of dairy in a balanced diet.
Most Valuable Coach/Teacher Award with the Colorado Rapids
Dairy MAX is committed to raising awareness among high school coaches about chocolate milk as a recovery beverage. Additionally, the initiative aims to foster trust among high school students in dairy-based smoothies as a nutritious snack option. 
Students can nominate their coach or teacher as an MVP, with five winners receiving a $1,000 classroom improvement grant, tickets to a Rapids game, and team merchandise.  Additionally, the winning teacher's class is treated to a pizza party and their school is presented with a Nutrition NOW Hubert Smoothie Kit. 
This initiative not only promotes dairy products, but also encourages a healthier lifestyle among high school students.
TAPPS Cooler Giveaway 
Dairy MAX's partnership with TAPPS (Texas Association of Private & Parochial Schools) is focused on building awareness of chocolate milk as a recovery beverage among high school coaches and athletic directors of private schools. Dairy MAX is enhancing its impact by awarding five schools with BUILT w/Chocolate Milk refrigerated coolers that the winning schools keep stocked with chocolate milk. 
The goal of this initiative is to not only help maintain the availability of chocolate milk, but also to support sustainable sales opportunities and encourage additional private schools to support purchasing chocolate milk as their recovery beverage of choice.
Anticipating Results
While these initiatives are ongoing for this current school year, tangible results are not expected until the end of the 2023-24 school year. However, early feedback is promising, particularly regarding the Most Valuable Coach/Teacher Award recipients in Colorado. As Dairy MAX continues to strengthen its presence in the sports and education sectors, these strategic partnerships are poised to foster increased awareness, drive sales, and promote the importance of dairy products among youth athletes.