Choose Food, Not Fear: Busting the Top 4 Label Myths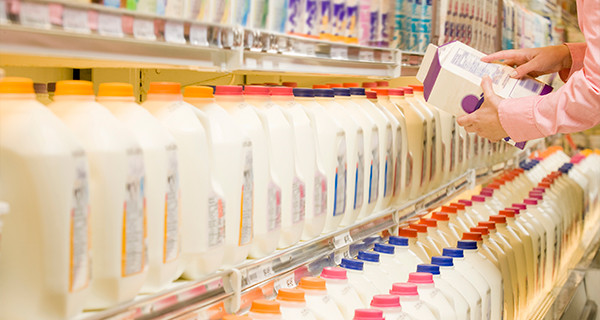 Strolling down the aisles of the supermarket, shoppers encounter a barrage of claims on food cans, boxes, packages and shelf tags primarily touting what is absent from the product: gluten-free, sugar-free, fat-free, non-GMO, no added growth hormones, antibiotic-free and no artificial colors or preservatives. Likewise, they are confronted daily with warnings on the internet and social media to avoid products containing these ingredients or produced in these ways. 
It seems that food manufacturers have moved away from promoting food based on taste, quality, price, enjoyment or nutritional value and, instead, use fear as a way to sell their products. Unfortunately, this can lead to avoiding perfectly safe and healthful foods –  potentially compromising nutritional status and compelling shoppers to pay a premium for products sporting "absence" claims. 
Here's a closer look at the truth behind the top four fear-based label claims.
We are fortunate in the U.S. to have the safest food supply in the world because of regulations and oversight by government agencies, like the Environmental Protection Agency (EPA), FDA and USDA. Likewise, producer groups and other certifying agencies provide additional safeguards. Food plays a significant role in our lives and, most importantly, health and should not be a source of fear, frustration or confusion. Rather than focus on those fear-based claims on the front of food cans and packages, consumers should turn them around and check out the nutrition facts panel to see how the food contributes to their daily nutrient needs.