College Students Are Starving – Here's Who's Helping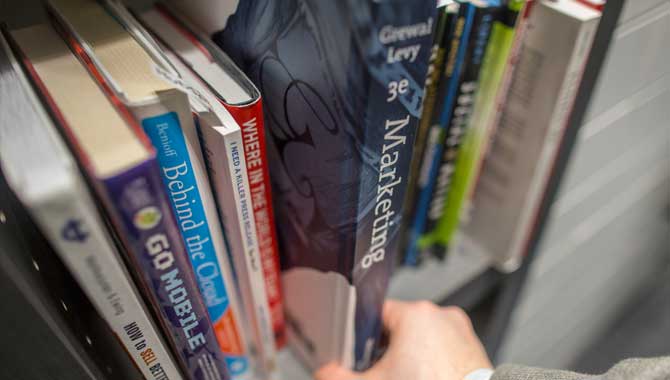 One in every seven Americans faces food insecurity. Hunger is everywhere, and among our college students, it's on the rise, and it's impacting health, wellness and behavior. It also impacts academic performance and can even jeopardize graduation rates.
So what does hunger look like on campus? Are there ways to help nourish our students?
Hunger on Campus
Many universities have higher rates of food insecurity than typical U.S. households. At some universities, it may be as high as 60 percent.
The City University of New York (CUNY) found that roughly 40 percent of its 274,000 students experienced food insecurity in the past 12 months. Those numbers were higher among students who worked at least 20 hours per week and for black and Latino students. Other large campuses fighting hunger include University of Wisconsin-Eau Claire, University of Utah, North Carolina at Charlotte and Michigan State. Hunger affects many students at every school in every state.
Why are the numbers so high? Soaring tuition costs, a high cost of living, and more first-generation students and students from low-income families who may not have family support may all be contributing factors to food insecurity.
These students will face challenges beyond just securing healthy foods. Several studies have reported that students with food insecurity have a lower GPA. Additionally, many previous studies have reported that food insecurity has an adverse effect on academic success and cognitive functioning as well as causing behavioral, attention, and emotional problems at school. The problem is large. What are universities doing to help?
National Programs
Eliminating the hunger gap on campus is a big challenge – one that many universities have embraced by focusing on food pantries and other programs that provide food to hungry students. At last estimate, approximately 130 colleges and universities in the United States have created programs that benefit students experiencing food insecurity.
The College and University Food Bank Alliance (CUFBA), a professional organization consisting of campus-based programs focused on alleviating food insecurity, reports approximately 40 college campuses in its network alone. CUFBA is one of several organizations providing advice on how to start a food pantry on a college campus.
Regional food banks under the auspices of Feeding America, formerly America's Second Harvest, also provide help to college campuses in their local areas. Each local university attempts to meet the needs of food-insecure students in its own way, like this food pantry at Stephen F. Austin State University.
Local Initiatives
Large organizations aren't the only players in the game; individual universities are also developing their own programs. Here are some of innovative ways universities are feeding their students:
How You Can Help Fight Food Insecurity
Hopefully, these programs inspire you to get involved. There are many ways to take action as a health professional to benefit our students and our communities at large.
Learn how milk helps nourish hungry populations and how you can help grow the Great American Milk Drive.