Communications and Media Trainings Build Confidence in Dairy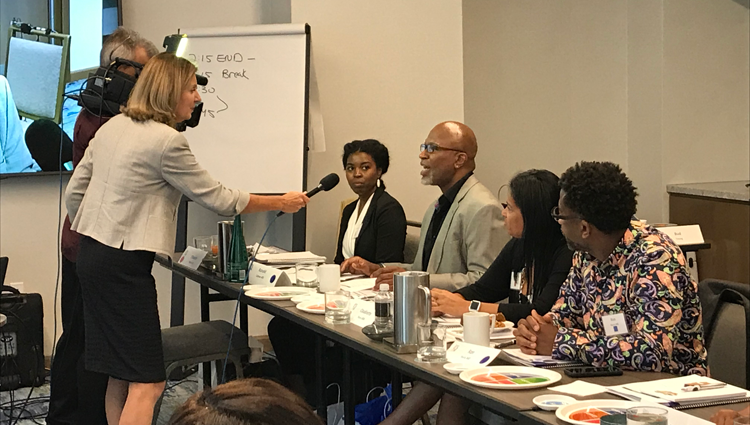 Dietitians and physicians share nutrition messages daily that can have a profound impact on patient and client health. Using the media, these messages can reach more audiences and have an even greater impact on people everywhere. To both educate and equip leading health professionals with positive dairy nutrition information and consumer-friendly messages, Dairy MAX hosted two communications/media trainings in 2019 with nationally known communications coach and Registered Dietitian Nutritionist, Joan Horbiak, MPH, RDN.
The first workshop – Champions are Built: Communications Training for Sports Dietitians –focused on dairy's nutritional advantage for sport performance and exercise recovery and is designed to elevate dairy nutrition while debunking common dairy myths.
The second workshop was hosted with the Houston Medical Forum, a leading group of Houston physicians from a variety of practice settings. This workshop – titled Overcoming Food Fear with Clear Communications – focused on providing best practices for navigating common food allergies, tips and tricks for dealing with food intolerances with an emphasis on lactose intolerance, ways to translate evidence-based practices into practical food choices, and how to communicate it all to both clients and the public.
These communications workshops aim to assist dietitians and physicians with translating the latest scientific research into messages that resonate with the public and encourage action, engagement and interaction. Attendees put their learnings into action by participating in on-camera interviews followed by on-the-spot feedback and review.
One participant stated, "I thought it was fantastic. As a registered dietitian for over 15 years, this is something I could have used a long time ago, and I cannot wait to start implementing the learnings and sharing these messages with more confidence in my community."