Dairy MAX Celebrates National Dairy Month with Passion for Pints Blood Drives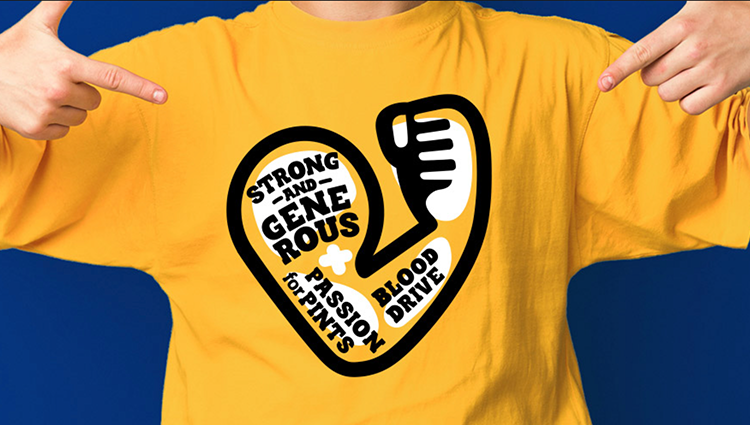 In celebration of National Dairy Month Dairy MAX hosted a series of blood drives across the region to emphasize the importance of blood donation and the role of dairy in maintaining overall health.
National Dairy Month is a time to recognize the significant contributions of the dairy industry and its products to our daily lives. In line with this, Dairy MAX takes a unique approach to celebrate by partnering with blood centers across the region to host Passion for Pints blood drives. These blood drives not only highlight the vital role of blood donation in saving lives, but also underscore the connection between dairy consumption and maintaining a healthy lifestyle.
In more than 400 drives across Texas, New Mexico, Oklahoma, and Colorado, 13,465 units were donated which has the potential of impacting over 40,000 lives. By merging the act of blood donation with the celebration of dairy, Dairy MAX aims to raise awareness about both the importance of donating blood and the nutritional benefits of dairy products. Blood donors received giveaway items including a commemorative t-shirt, a squeeze cow, a recipe book featuring dairy foods, and dairy products for post-blood donation recovery (at select locations).
"We are thrilled to partner with local blood centers for the Passion for Pints blood drives and create an engaging experience that fosters community spirit and highlights the intersection of health and dairy," said John Cass, Dairy MAX Director of Industry Image and Relations. "This initiative is not only about the generosity of blood donors but also recognizes the significant role dairy plays in supporting overall health and well-being."
Passion for Pints is a prime example of Dairy MAX's commitment to community health and the belief in creating a positive impact through the power of collective action. "The Passion for Pints blood drives provide a unique opportunity to unite the community in support of a greater cause," said Cass.
"The partnership between Dairy Max and Coffee Memorial Blood Center is of immense value as it showcases the commitment of dairy farmers to invest in the well-being of the communities they reside in," said Misti Newsom, Donor Recruitment and Events Manager at Coffee Memorial Blood Center in Amarillo, Texas. "The remarkable success of the Passion for Pints blood drive, along with the tremendous number of life-saving donations received, further highlights the significance of this partnership."
The Passion for Pints blood drives were held during the month of June at various locations throughout the region, providing accessible opportunities for individuals to donate blood and participate in the National Dairy Month celebration.
Dairy MAX invited community members and individuals passionate about blood donation to join them in these special blood drives, which were broadcast on several news stations throughout the region including NBC Local 4 in Amarillo and ABC Local 7 in El Paso.  To learn more about dairy farming and farm family stories, check out the Dairy Up Close docu-series or take a virtual reality dairy farm tour with Dairy Tour 360.
###
About Dairy MAX:
Founded more than 40 years ago, Dairy MAX is one of the leading regional dairy councils in America – representing more than 900 dairy farmers and serving communities in eight states: Colorado, southwest Kansas, Louisiana, Montana, New Mexico, western Oklahoma, Texas and Wyoming. A nonprofit organization, Dairy MAX is part of a nationwide effort to promote American agriculture, support dairy farming and drive impact for every dairy farmer. The organization operates five audience outreach programs: business development, consumer marketing, health and wellness, industry image and relations and school marketing. For more information about Dairy MAX and its team of experts, visit DairyMAX.org. Dairy resources and delicious recipes are available at DairyDiscoveryZone.com.