"Eat for Strength" Training Helps Sports Dietitians "Shake Hands" in a Digital World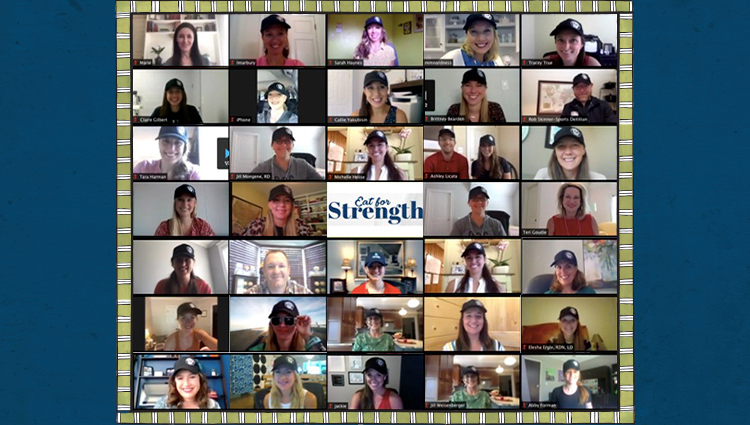 The 2020 pandemic has changed our world and the way health professionals make an impact. Personal contact is restricted, in-person engagements are limited and everyone has turned to online communications platforms for work, connection and community. While this migration to digital technologies has been a seamless shift for some industries, it has proven transformative for others – including the sports industry.
Sports dietitians are industry leaders, serving as nutrition experts within sports teams, related organizations and beyond. They rely on face-to-face interactions with athletes to teach nutrition and fuel strategies that optimize performance. However, online communication presents unique challenges, and sports dietitians are learning how to effectively navigate these new opportunities.
Dairy MAX and The Dairy Alliance quickly took action to help prepare our sports dietitians to "shake hands" virtually. We partnered with communications agency Goudie and conducted the first-ever Eat for Strength: Virtual Communications Coaching for a Digital World. The training filled a timely need for our sports dietitians to fine-tune their virtual media communication skills while sharing the story of dairy and the unique role it plays in athletes' day-to-day training, competitive performance and recovery needs.
Nearly 30 sports dietitians across the nation attended this training, including NFL and other professional sports dietitians; sports nutrition experts from college athletics; and leading nutrition experts from world renowned organizations, such as Cooper Aerobics, the United States Olympic & Paralympic Committee (USOPC), and Elite Nutrition and Performance. We spent two days diving deep into the nuances of communications for sports dietitians, all while building dairy advocates and empowering them to promote dairy foods as sports fuel for their clients and followers.
Attendees walked away with valuable insights they could apply immediately in their own practices. USOPC Senior Sports Dietitian Rob Skinner stated, "Thank you so much for the invite for the last two days. It was great! You never can get enough training. I have been asked to be on a podcast tomorrow, so I am going to use what we learned."
Want to hear about upcoming Dairy MAX trainings, webinars and more? Join our Healthy Bites mailing list.