Helping School Meals Rock - A Career in Nutrition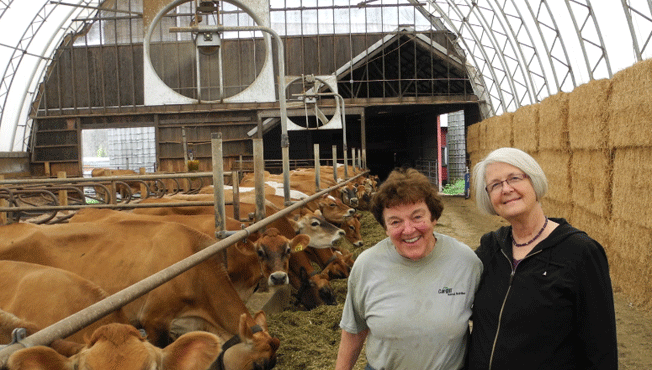 "I didn't choose this career; this career chose me."
Starting out as a high school biology teacher in New Hampshire, Dayle Hayes went to a workshop held by the New England Dairy and Food Council to learn how to incorporate nutrition into high school biology classroom. After that workshop, her career took a sharp turn down the road of nutrition. Hayes received her Master's in Community Health with an emphasis in Nutrition. After receiving her MS, she spent several years working for the Cambridge Special Supplement Nutrition Program for Women, Infants, and Children (WIC) in Massachusetts before moving to Montana. Hayes now works as an advocate for school nutrition throughout the country from her home base in Big Sky Country.
If asked, Hayes loves to tell you the importance of dairy - not just for children - but for adults too. She emphasizes that the nutrients provided in milk are what's missing in the American diet, nutrients including calcium, vitamin D and potassium. Her favorite thing about dairy goes beyond the nutrition to versatility and flavor. She also can't imagine a day without cheese (really, who among us can?) One of the most memorable experiences she has had with cheese was when she tasted a 25-year aged Vermont Cheddar at the Cabot Creamery. Her great appreciation for dairy stems from her many visits to dairy farms.
"The care and dedication that they (the farmers) have for the cows is amazing. These farmers make sure that these cows have comfortable beds to sleep on every night. These farmers have such an appreciation for the land they work on. Nothing goes to waste." 
Having visited dairy farms from Washington State to Maine, she is most impressed by the dedication to the land and animals that all dairy farmers have in common. Hayes deeply appreciates all the hard work that dairy farmers put into making sure the cows are comfortable and happy. She always notices that farmers make sure that their cows are warm when it is cold outside and cool when it is hot.
Hayes considers herself a "nutrition nerd" and is always reading research. She doesn't usually read consumer sources for nutrition information, since she usually writes articles for consumers often starting her research on PubMed. Hayes' professional passion is working with school nutrition directors to make sure their meals rock and making sure the public understands how good these school meals are. She believes that school nutrition programs need to actively promote their school meals to their customers and their communities.
"School food has changed dramatically over the past decade and it keeps getting better year after year."
You can follow Dayle Hayes on social media, including School Meals That Rock on Facebook and Instagram (@schoolmealsthatrock) where she documents the evolution, nutrition and deliciousness of school meals.