For more than a Decade Dairy MAX has Empowered Farmers & Stakeholders with Effective Communication through "Telling Your Story" Training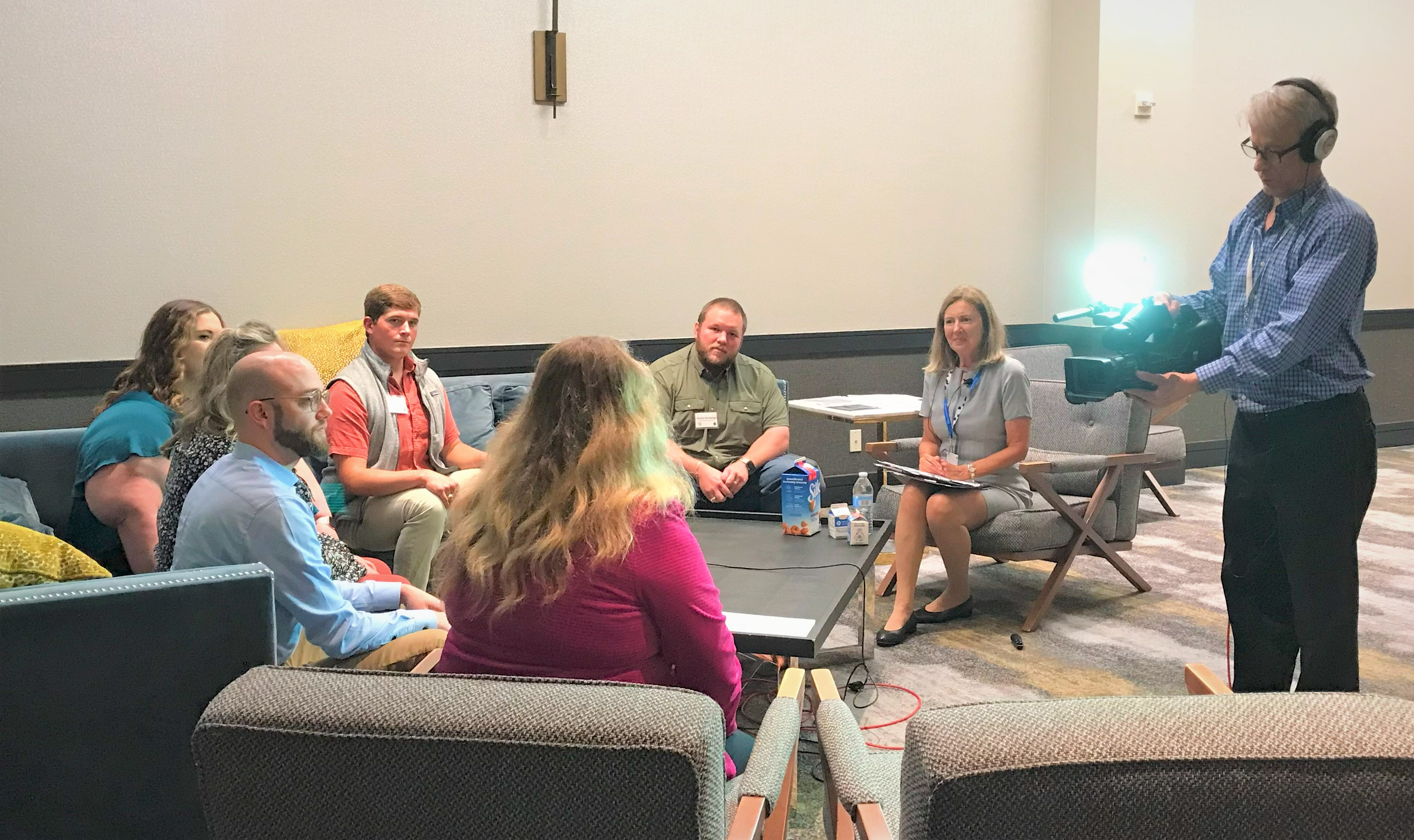 Dairy MAX has been spearheading comprehensive communication training programs for more than a decade, specifically designed to empower dairy farmers, agricultural leaders and industry colleagues. These trainings are designed to equip participants with the knowledge and resources needed to effectively communicate the dairy community's critical role in nutrition and sustainable agriculture, thereby amplifying its positive impact on society.
In an era where the modern consumer has become increasingly detached from agricultural roots and flooded with beverage choices and misinformation, the need to convey the dairy community's story accurately and compellingly has never been more urgent. Dairy is an essential part of today's food ecosystem with its unmatched nutritional profile and contributions to sustainability. The Telling Your Story training furnishes participants with the knowledge and tools needed to communicate the significant contributions of dairy, both within their professional circles and to the public.
"As a dairy farmer I think it's a great program," said Mark Sustaire with Sustaire Dairy. "It gives you the ability to advocate, defend and support the industry. You come out of this training more prepared."
Telling Your Story is Dairy MAX's flagship training initiative, developed meticulously to cater to a diverse audience. No matter the background, this training aims to provide attendees with the resources and confidence necessary to effectively share dairy's innumerable contributions, both to specialized audiences and the public. The communication skills taught through Telling Your Story are imperative when motivating and inspiring those around you—be it fellow farmers, stakeholders, or people within your community.
"As a veterinarian, it taught me communication strategies on appropriate ways to disseminate information to the public, which is extremely important for our dairy community," said Rochelle Warner, DVM, Wolf Creek Dairy.
Over the past 10 years, Telling Your Story has equipped more than 300 participants across various sectors including farmers, ranchers, veterinarians, agriculture officials and key communicators, to become more effective storytellers. This initiative represents a vital step in building relationships, establishing trust, and amplifying the positive story around dairy.
Jenn Rieskamp, head of strategy and communication for AgNext at Colorado State University, praised the program, stating, "This training has empowered me to communicate efficiently and intentionally, especially when discussing the dairy industry."
Dairy MAX partners with nationally recognized communications coach Joan Horbiak, to facilitate each training session which include topics impacting the dairy community's future and how participants make a difference, along with understanding today's media. Sessions led by Dairy MAX focus on Telling Your Story in the digital world and skill-building centered around handling difficult questions.
"As a public health regulator this has been one of the best trainings I've ever been to in my 20 years of public health," said Bradley Turpin with the Colorado Department of Public Health and Environment. "I found all sessions to be very useful beyond just the dairy aspect, but also in my operations in the public sector."
From the unparalleled nutritional benefits of dairy to its pivotal role in sustainable agriculture, the dairy community has a compelling story that is essential to today's food landscape. By engaging in Dairy MAX's communications training, dairy farmers are not just investing in their individual skill set; they're contributing to the collective effort to enhance dairy's reputation and impact.
To learn more about Telling Your Story training, visit DairyMAX.org.