New Activation: Reset Yourself with Dairy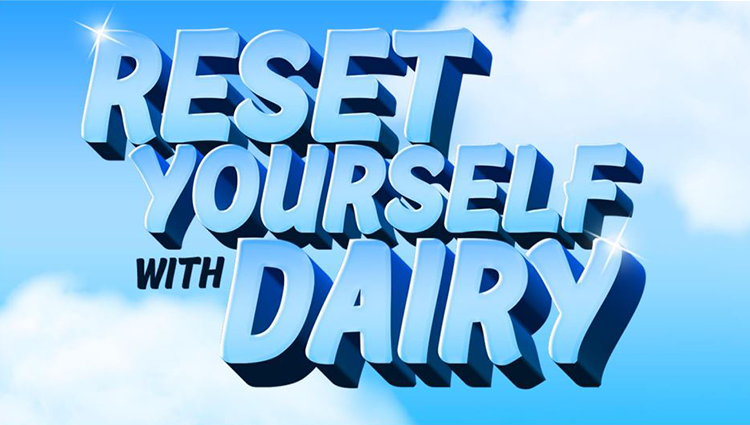 In addition to their ongoing checkoff work, Undeniably Dairy recently launched a new activation, Reset Yourself with Dairy, targeting Gen Z's needs and behaviors to drive sales and trust. Gen Z is comprised of those born from 1997-2012 and makes up more than 20% of the population. They are also the most connected of any generation, growing up as digital natives they have always known a world with the internet, and social media. With spending power towering over $100B, it is easy to see why Gen Z is such an important audience. Gen Z also believes that brands should be transparent and authentic and that companies should act to help social and environmental issues. They also take a holistic approach to living a healthy lifestyle and believe that mental, physical, and emotional health are all equally important.
Reset Yourself with Dairy, focuses on redefining the wellness benefits of dairy with four strategic wellness territories- Immunity, Calm, Energy, and Digestive Health. By working to break thru the clutter, we can reclaim dairy's role as a part of a healthy lifestyle and target the Gen Z generation that is extremely busy, stressed out, and feels an unmatched social responsibility to their friends and environment.
A large focus of the Reset Yourself with Dairy Campaign focuses on a variety of social platforms including Instagram, Snapchat, TikTok, and Facebook to reach this consumer group. We also know Gen Z looks to social media influencers for lifestyle tips, recipes, and more, so recruiting creators to share their dairy reset moments is also a focus of this campaign. Reaching students who are in colleges and universities is also an important component of this new campaign, with Reset spots playing on TVs in 400 campuses nationwide. Testing of additional on-campus media is also happening at select universities across the nation, including Texas A&M. The Reset campaign will also target Gen Z as they shop, with ads running on Kroger and Instacart digital platforms.
Learn more about your local dairy checkoff programs at DairyMAX.org.