Nutrition Research Meets Practical Application at BUILT Seminar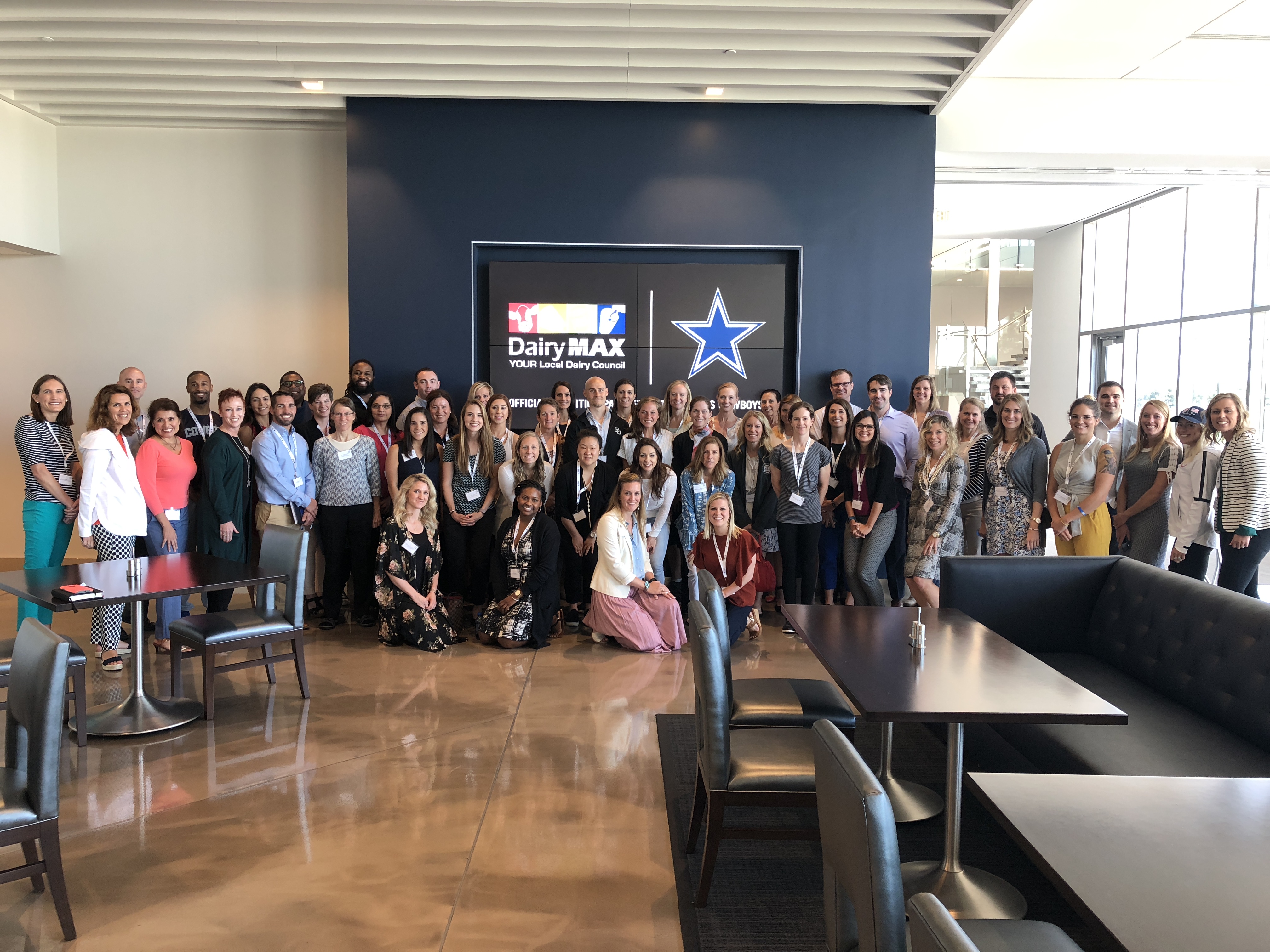 Nutrition Research Meets Practical Application at BUILT Seminar
When sports dietitians and fitness professionals gather to discuss nutrition, research is an important factor. Dairy MAX's BUILT Sports Nutrition Seminar showed that when the science behind nutrition research is paired with practical application, attendees are more likely to understand the topic and make a change.
Dairy MAX hosted guests at The Star in Frisco on June 9 to share updates in the science surrounding sports nutrition and dairy's role in recovery for athletes. Guests came from various backgrounds, including dietitians from professional and collegiate sports teams, private practice and media. Faye Gulini, three-time snowboard cross Olympian, was also in attendance to share her story about refueling with milk to improve recovery.
Sessions were led by some of the country's leading nutrition researchers, covering protein quality, muscle synthesis and digestive health. Dairy MAX also had the opportunity to collaborate with National Dairy Council, Milk PEP and other state and regional dairy checkoff organizations to strengthen the dairy message.
"With relationships cultivated at the national level, we were able to bring in the experts and leaders in sports nutrition research," said Sarah Ryan, Dairy MAX Health and Wellness Program Coordinator. "From the local level, fostering relationships within our region brought in a leading group of sports dietitians."
This year's BUILT Sports Nutrition Seminar offered unique culinary experiences that gave attendees hands-on ways to apply the research. Sports dietitian Tara Boening and Chef Rey Darthard, both from the Houston Rockets, shared how they're feeding the team through creative uses of dairy. Chef Todd Seyfarth, sports dietitian and culinarian from Johnson & Wales University, followed their session by demonstrating a fried chicken recipe that uses whey in the batter. This results in a healthier version that all athletes love – it's truly Dairy Amazing!
"What makes dairy so unique for athletes is that it fits in all windows of opportunity," Ryan said. "With the research we painted that picture through science. Through the culinary demonstrations, they got to think about dairy in practical ways."
The culinary demonstrations not only opened doors for dairy but helped broaden perspectives. Post-event evaluations showed guests were excited about the research and more likely to recommend dairy in the diet.
To learn more about Dairy MAX's health and wellness programs, click here.