Why Breakfast is One of the Most Vital Factors in Education Today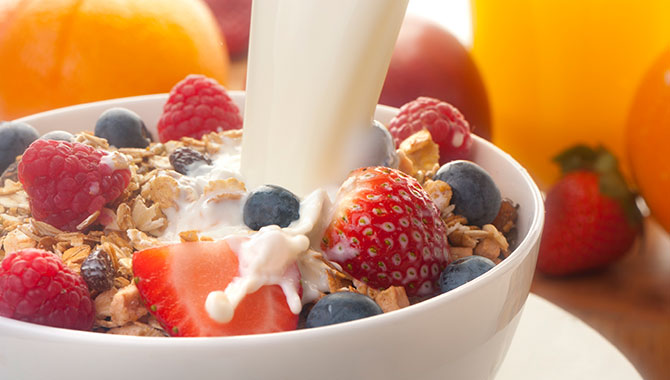 Too many children are coming to school too hungry to focus on their teachers and too hungry to learn. In the 2015 Hunger in Our Schools Report from No Kid Hungry, three out of four public school teachers say that students regularly come to school hungry. Educators report that hunger results in an inability to concentrate (88 percent); lack of energy or motivation (87 percent); and poor academic performance (84 percent).
Fortunately, there are solutions. USDA's School Breakfast Program is the front line in helping all students be well nourished and ready to learn. The 2015 report from the FRAC School Breakfast Scorecard shows steady increases since 2003, with a total of 320,000 more low-income students nationwide eating a school breakfast each day compared to the prior year.
Sadly, significant school breakfast gaps still exist for low-income children in many states. In Texas, 27.4 percent of children – more than one out of four – live in food insecure homes. I believe we are morally obligated to change this fact. Think of all the educational problems that hunger causes in classrooms – including those where your children and grandchildren are trying to learn.
As a mom and child nutrition expert, my mantra is simple: Breakfast. Every Child. Every Day. I believe we all must go beyond our own families and support breakfast in every school, even if our kids eat at home. Here's what you can do to help:
1. Get the facts about school breakfast and hunger in America.
2. Read what the experts say about the power of school breakfast. Many great educational groups are working to expand breakfast opportunities at school, and provide a virtual ton of toolkits and resources for making breakfast work in any K-12 school.
3. Advocate for school breakfast in your community. Support programs that help provide school breakfast.
Fuel Up to Play 60 (FUTP60), a national program to improve school nutrition and fitness, has made healthy breakfast choices and effective school breakfast programs a priority.
Dairy MAX provides resources to schools through FUTP60, Dairy Dollars for Schools, free downloads and personalized advice from school wellness consultants to find effective ways to #FuelGreatness with breakfast.
Even if your children eat at home, their classmates may not have that luxury. By supporting school breakfast, you're helping support learning for every student in the school, including your own. As a mom, a Registered Dietitian (RD) and a taxpayer, that's something I'm willing to support.