Meals in the Classroom is more than just a service model – it's an innovative way to ensure all students have access to the nutritious meals they need, in a social and emotional learning environment that fosters personal and academic development.
Image

Benefits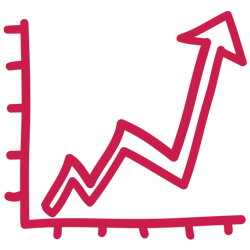 Increased Child Nutrition Revenue – Schools that implement Breakfast in the Classroom increase revenue with 88% breakfast participation.

Increased Student Participation – Classroom meal service for all students helps decrease the stigma that can be associated with traditional cafeteria service.
How Does it Work?
Meals in the Classroom involves transporting meals from the cafeteria to the classroom via delivery or pickup. Meals are prepared by staff, packaged for transport and then delivered to classrooms in hot/cold coolers or carts. Trash is disposed of in a designated bin, provided by custodial staff, and picked up directly from the classroom at a set time.