Dairy Up Close Reaches the Rockies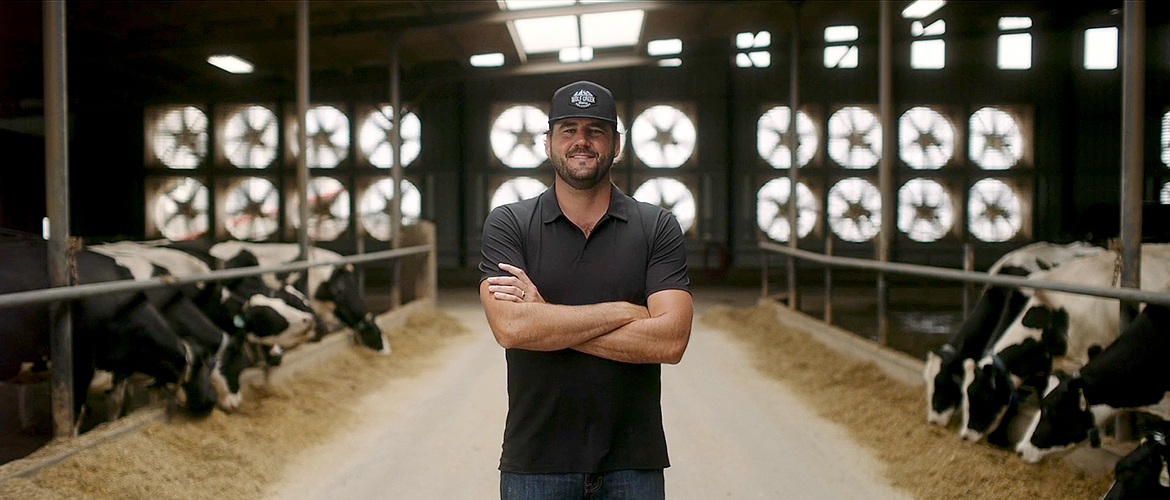 Dairy MAX expands its mini-video docuseries, Dairy Up Close, to feature a Colorado dairy farm family.
Real. Transparent. Sustainable. Community. These are just a few of the words we hear daily that matter most to today's consumers, especially when it pertains to foods and beverages. Knowing the importance of these few words to today's consumer, Dairy MAX created Dairy Up Close, a campaign to share the real stories of real dairy farm families and highlight the care they show daily for their animals, the planet and their communities. After seeing success with the inaugural campaign, Dairy Up Close is now expanding to feature a dairy farm family in Colorado.
The mini-documentary video series is aimed to give consumers, who are over three generations removed from agriculture, a behind-the-scenes look at where their food comes from and introduce them to dairy farm families who are not that much different from their own.
"Tools like Dairy Up Close are of paramount importance for today's dairy farmer because we can include all the reasons we know dairy should be a staple in the diet and package that in a way that is relatable, entertaining and educational all at once," says Todd Green, vice president of industry image and relations for Dairy MAX.
"Today's consumers are more connected than ever before and are hit with information rapidly. So, with Dairy Up Close, we can meet consumers where they are, highlight the hard-working dairy farm families across our region and educate them on the many benefits of dairy, all while they scroll their favorite apps or TV shows."
The original series followed the lives and stories of five local dairy farm families from central and east Texas to the Panhandle plains and eastern New Mexico, highlighting their daily lives and sharing the same passion we all have to make the best choices for our families and future generations.
The Dairy Up Close campaign ran ads on YouTube, Hulu and connected TV (CTV), which is a device that connects to a TV to support streaming video content. Overall, the campaign garnered 5.4 million impressions and 3.6 million video views.
After the success of the inaugural campaign, Dairy MAX knew it was time to expand and is excited to feature a Colorado dairy farm family at Wolf Creek Dairy. The Diepersloot family mission is simple: Clean milk, given by comfortable cows, assisted by caring people, in a culture of respect and integrity. With this, they also emphasize dairy farming technology and best practices, being constantly mindful of their impact on the land and the health of their cows.
"A true family affair, we are excited to highlight how the Deipersloot family cares about the health, safety and environmental impacts of the foods they consume just like everyone else because their kids and families enjoy the same dairy," says John Cass, director of industry image and relations for Dairy MAX. "Consumers often forget that farm families are just like their families, so we are excited to make that connection again and remind people that the families stocking their grocery store shelves are focused on creating healthy communities for generations to come."
You can check out the Wolf Creek Dairy video series by visiting DairyUpClose.com. Videos will also be served to consumers on YouTube, smart TV, social media and more.