Dairy Discovery Zone 2015 Spring Tour Recap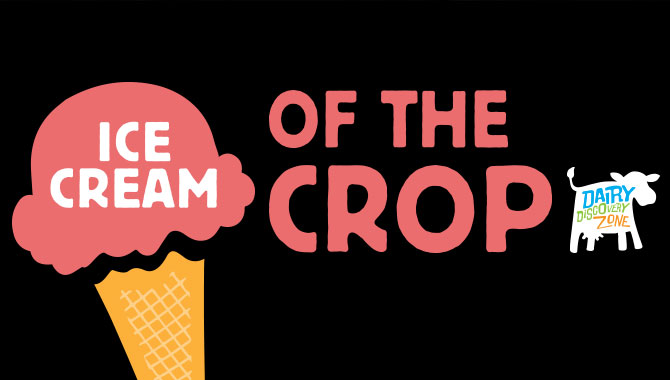 How long does it take milk to get from the farm to your local grocery store? What is it like to milk a cow? Are dairy farms still family-owned?
We've been on the road answering questions like these in a fun and interactive way. The Dairy Discovery Zone (DDZ) exhibit is a dairy AMAZING experience; just ask the 111,272 visitors who came by and saw us this spring!
San Antonio
Our first stop was the San Antonio Stock Show and Rodeo. This 18-day event attracts over one million visitors each year with family-friendly entertainment including the PRCA rodeo, concerts and the Texas youth's competition of animal and agricultural projects.
This year, we moved to the Animal Adventures barn, a favorite stop for school tours and families. The exhibit is designed to help visitors understand the importance of agriculture and its impact on everyday life through displays, demonstrations and interactive games. There are even live animals. This area was a perfect fit for the DDZ.
In true DDZ fashion, we gave away some great prizes: Backpacks, playing cards, recipe books and cow ears; one lucky person even won free milk for a year. We also had Maybelle, our animatronic Jersey cow, on-site for visitors to milk and take a free photo with.
School tours gave us the opportunity to help kids become lifelong consumers of milk, and to teach them where our food comes from – today, less than 2 percent of the population is made up of farmers, which creates a disconnection between consumers and agriculture. We also use school tours to reach teachers, giving out backpacks full of goodies and information on our Fuel Up to Play 60 program.
We had more than 90,700 visitors.
Over 28,000 of those visitors were kids on school tours.
We took over 4,800 photos with Maybelle.
Austin
Next stop was Rodeo Austin, where weird meets western. We came just in time to enjoy the early signs of spring in Texas, with bluebonnets and wildflowers popping up along the roads to the fairgrounds and mostly beautiful, sunny weather during the 15-day event.
Our location just inside the east gate made us the first thing the families would see as they entered, and they would usually stop by again on the way out.
The first week of the event overlapped with local spring break, so the fairground was busy with families every day. The second week was action-packed with numerous school tours. Of course, we awarded another lucky winner with free milk for a year.
We had more than 20,500 visitors.
We took over 2,000 photos with Maybelle.
We'll be on the road again this fall, making our way through New Mexico and Texas. Make sure you come out and see us! See the schedule.