Dairy MAX connects with ProStart culinary students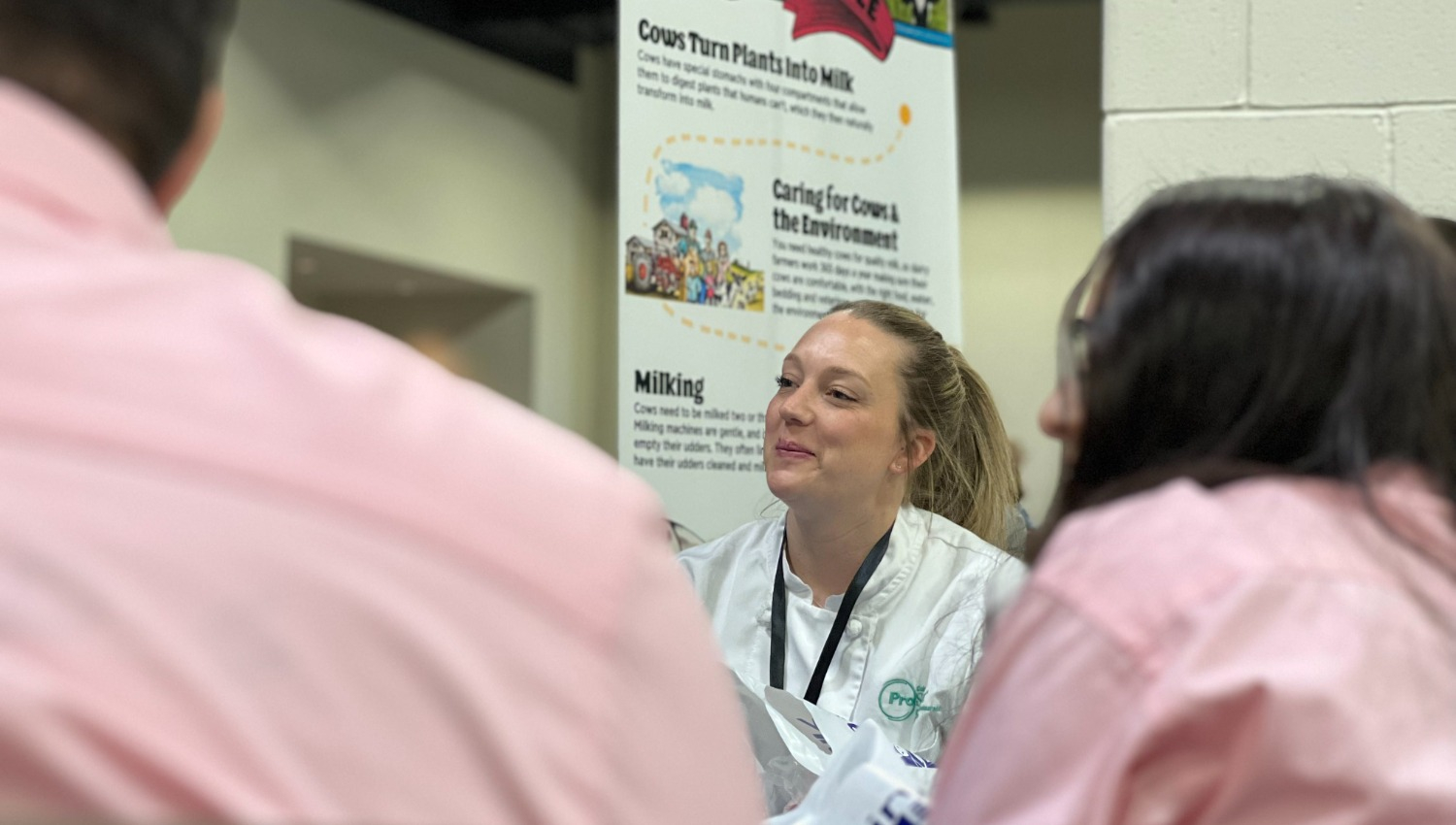 Dairy MAX is investing in the future of food service, and that dedication was recently on display at the Colorado Restaurant Foundation's ProStart competition in Denver, Colorado.  
"We're thrilled to partner with Dairy MAX," said Sonia Riggs, president & CEO of the Colorado Restaurant Association. "We are grateful for their ongoing support and education efforts for our Colorado ProStart students and teachers." 
The partnership not only allowed Dairy MAX to help inspire the next generation of chefs and food service personnel, but it also acted as a conduit to illustrate the delicious, sustainable, and nutritious attributes of dairy foods. Dairy advocates were seen adding value throughout the event, offering interactive games and education to teach students about dairy's positive attributes. 
"Dairy MAX's sponsorship of the ProStart competition allows us to encourage future chefs to take advantage of dairy's versatility in the kitchen," said Josh Srader, Dairy MAX business development manager. "Dairy foods like milk, cheese and butter are a natural fit for restaurants. They provide the flavor, experience and nutrition patrons desire, while also having a truly positive sustainability story." 
To kick off the competition, students, teachers, and mentors, heard a message about dairy farm family's commitment to the future of food service, followed by a DairyTour360.com video. Through the video broadcast during the event, attendees learned about dairy farm family's commitment to environmental sustainability, as well as the cows' health and comfort. In addition to the DairyTour360 video, students participated in spin-the-wheel and jeopardy-style games, where they were quizzed on their dairy-related knowledge. The games acted as a bridge to facilitate discussion around the benefits of milk, cheese, yogurt, and butter. 
"I learned that farmers take really good care of the farm," said Kasandra Camacho, a student from Prairie View High School in Henderson, Colorado. "They use a gallon of water more than five times." 
Dairy MAX's connections didn't end at interesting facts, though. Dairy MAX team members made meaningful connections, too. One attendee, Manuel Lizardo, who stopped by the Dairy MAX tables explained that he had quit consuming dairy due to concerns about antibiotics in milk and the treatment of cows. Dairy MAX team members built a relationship of trust with the attendee, and they shared the rigorous protocols and tests dairy farm families abide by. 
Lizardo said that he learned dairy products at the store don't have antibiotics in them, and that dairy farm families treat their cows with the utmost respect. 
"I love chocolate milk," Lizardo said. "I think I'll try chocolate milk again after visiting with Dairy MAX today." 
Find out more about how Dairy MAX works with industry partners and students alike by visiting the Dairy MAX website.