Dairy MAX Launches 'Level Unlocked' to Empower Healthier Lifestyles within the Gaming Community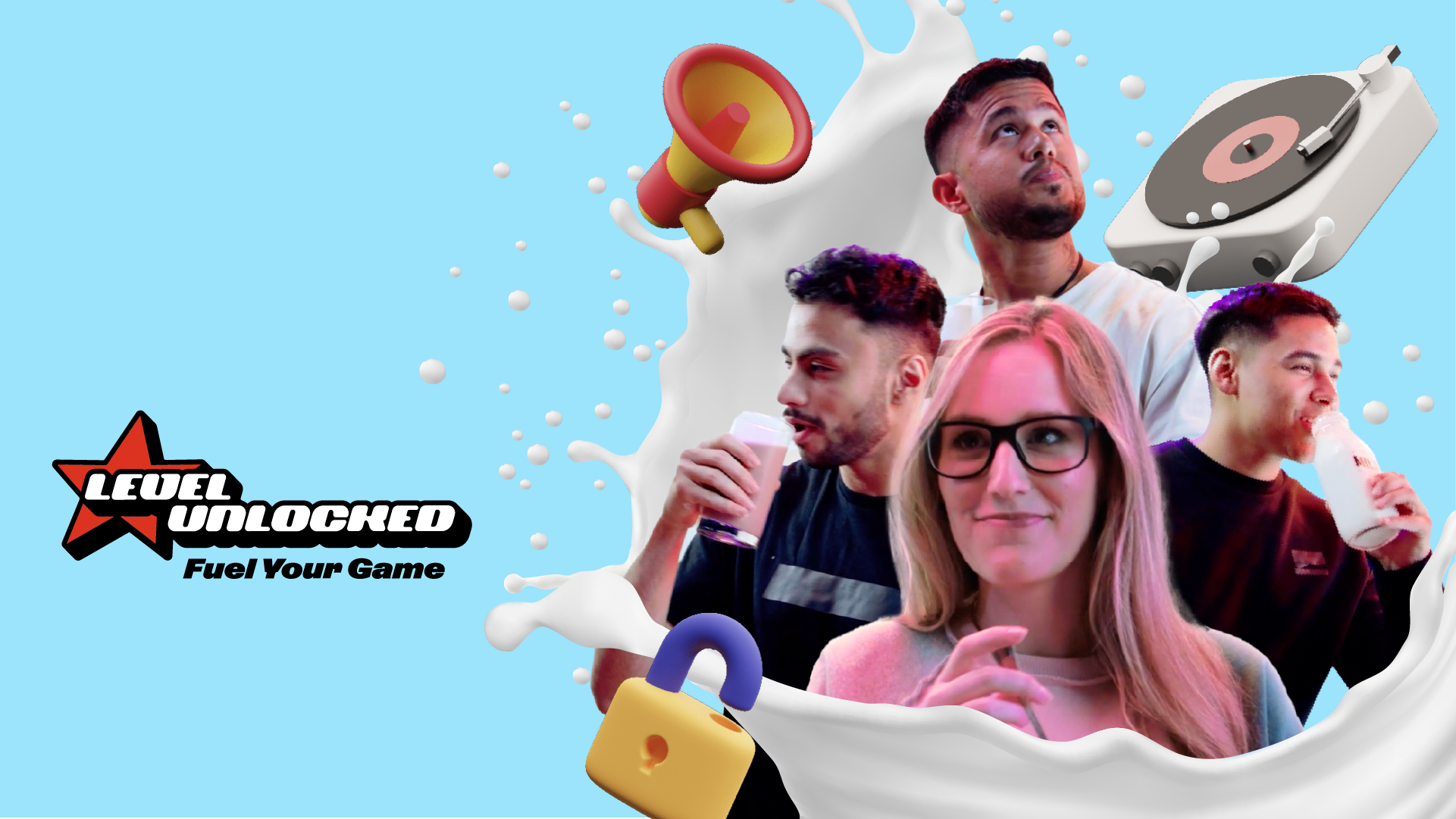 The Level Unlocked brand aims to enhance the overall gaming experience by focusing on the vital role of dairy nutrition to optimize performance.
Dairy MAX announced the launch of Level Unlocked, a brand designed with GameSquare subsidiary ZONED Gaming to educate the gaming community on the essential role dairy plays in their overall performance. Dairy MAX is working with a diverse group of gaming creators from OpTic Gaming and Complexity Gaming, to highlight how nutrient-rich dairy keeps them energized and focused on achieving that next level victory.
In 2021, Dairy MAX became The Official Nutrition Partner of Complexity Gaming and an Official Nutrition Partner of OpTic Gaming, two prominent esports gaming organizations, with a goal to create a seamless connection between the gaming community and dairy nutrition. With over 214 million people in the U.S. playing video games and Gen Z accounting for 96% of that audience, the gaming community offers a vast, diverse and engaged audience.
"Dairy plays a pivotal role in nutrition and athletic performance - and that's a key message we're committed to sharing with athletes, fans and the entire esports industry," stated Mike Konkle, chief executive officer of Dairy MAX. "Esports offers a platform of inclusivity, attracting students who may not be involved in traditional athletic programs or school activities. This partnership gives dairy farmers the opportunity to connect with younger audiences in a virtual space where they are most receptive and deliver messaging about how dairy positively impacts their overall performance."
The launch of Level Unlocked shows the commitment of our dairy farm families in sharing the dairy experience with Gen Z and fostering healthy communities. Through Level Unlocked, Dairy MAX will leverage well-known esports athletes Repullze, DiazBiffle, Shotzzy, Dashy, Holly, Ninjayla and Sebas Beron to produce content across various social channels, focusing on their individual dietary choices and how those choices fuel their competitive gaming experience. Utilizing the individuality of each athlete, fans can follow their online communities to hear personalized dairy messaging through each athlete's Instagram, Twitter, TikTok and Twitch platform.
In an effort to leverage each athlete's fan base, Dairy MAX sponsored 2-hour Level Unlocked live streams in which each athlete incorporated their favorite dairy products to help them "unlock the next level of their potential." From chocolate milk to yogurt, ice cream and Parmesan cheese-topped pasta, each athlete showcased their favorite dairy foods and guided fans directly to a Level Unlocked Instacart page, converting to direct sales of milk, cheese and yogurt and ice cream. Dairy sales from the campaign totaled nearly $600,000, and sponsored products and display ads garnered more than two million impressions. 
The global gaming industry's growth is explosive with more than three billion video game players and an esports audience predicted to grow to more than 640 million viewers worldwide by 2025. These statistics highlight how utilizing esports athletes is an increasingly prevalent marketing strategy.
The Level Unlocked brand connects the Gen Z audience to the importance of dairy in modern ways, offering valuable insights and nutrition education to the next generation of dairy lovers. Level Unlocked officially launched in July 2023 and is featured on the Dairy MAX YouTube page.  For dairy recipes, visit www.dairydiscoveryzone.com/recipes, and for more information on Level Unlocked, visit LevelUnlocked.gg.