Dairy + Produce Make Nutrition Affordable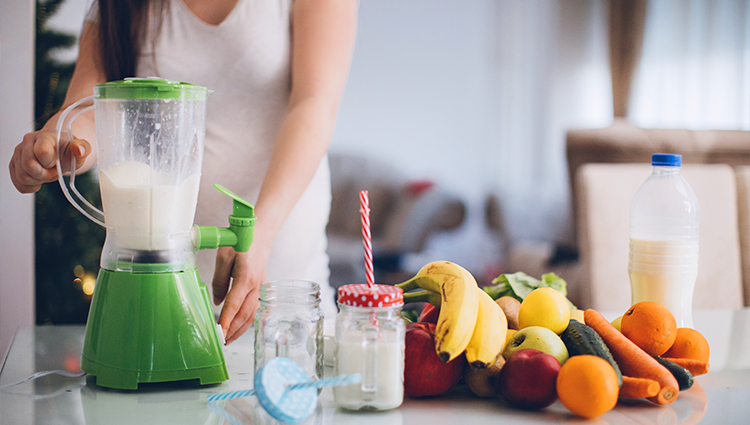 The face of hunger in the United States is not what most people think.
Anyone at any time can experience a food hardship in the United States because 78% of Americans live paycheck to paycheck. Unfortunately, an unexpected expense of $400 can force more than one third of adults to make the difficult choice between heat in the winter or food for their children.
To make matters worse, as the novel coronavirus spreads the world round, it is setting off a ripple effect – and many experts warn of the 'hunger pandemic' that has already begun to follow in its wake. While it's far too soon for statistics, Feeding America predicts that the number of food insecure children could reach 18 million because of the pandemic.
On top of financial instability, many Americans over age 2 are falling short on fruits, vegetables and dairy when it comes to meeting the daily recommendations of the Dietary Guidelines for Americans. All of this creates stress around food access, living a healthy lifestyle and simple basic needs many of us take for granted.  
Affordable Dairy Prevents Disease
Three servings of dairy can cost as little as $1.00 per day and is a deliciously affordable way to help build stronger bones and healthier bodies with a powerful package of nutrients. For example, for a quarter, a cup of milk contains nine essential nutrients including calcium, phosphorus, vitamins A and D, four B vitamins and 8 grams of protein!
Dairy foods, when enjoyed as a healthy eating pattern, have been shown to improve overall diet quality and may help reduce the risk of osteoporosis, cardiovascular disease, high blood pressure and Type 2 diabetes.
No Need to Fear Canned or Frozen Produce
Here is a fun and nutritious fact: people who eat canned fruits and veggies have a higher intake of nutrients. Yet, only 12% of Americans think canned produce is healthy. Canned and frozen produce do fit in a healthy lifestyle, and provide the following benefits:
Accessible
Wallet-friendly
Longer shelf life
Convenient
Less kitchen preparation compared to fresh produce
Dairy + Produce = Affordable + Delicious Meals
Dairy and produce make an affordable meal combination – and can provide key nutrition for people who might be living on a tight food budget. Below is a list of some of our favorite recipes. Your patients or clients can swap out any fresh or frozen produced for a canned variety.
Dairy – Highly Requested Yet Rarely Donated
The COVID-19 pandemic has amplified the immense necessity of food donations, with food banks across the country experiencing more and more people needing assistance. As the lines at food banks grow, one thing is certain – milk is in demand, but it can be logistically challenging to procure and distribute. Dairy farmers and the dairy community are stepping up in this time of need – and you can, too! To donate milk to a local food bank, visit www.GiveAGallon.com.