First Ever Virtual #DairyAmazing Symposium Elevates the Bar for Online Meeting Engagement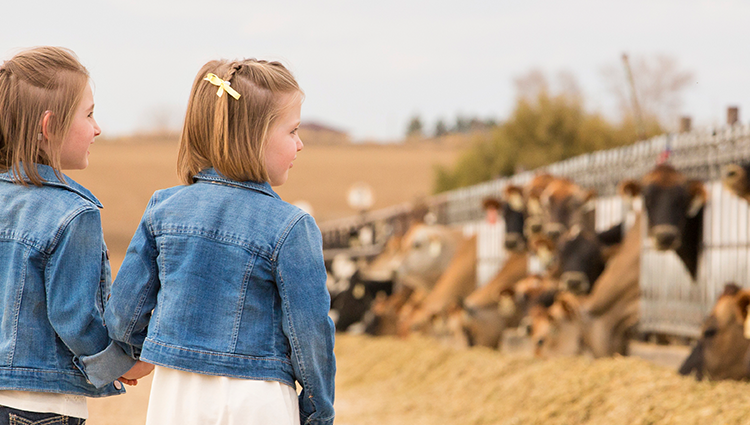 Each year, health and wellness professionals from across the region come together for a weekend full of educational sessions, hands-on culinary classes, networking, professional development, and fun at the annual #DairyAmazing Symposium. As with most in-person events in 2020, the format of delivery of this immersive culinary experience had to shift – moving to a virtual platform due to the COVID-19 pandemic. "Zoom fatigue" was fast becoming a chronic condition, so the Dairy MAX Health and Wellness team went to the drawing board to produce an innovative virtual event unlike any other we'd seen. The sixth annual and first ever virtual #DairyAmazing Symposium was a smashing success, and this is how we did it:
We Stimulated the Mind
As with each previous #DairyAmazing Symposium, the agenda boasted a lineup of high caliber speakers who presented practical, yet thought-provoking content especially relevant to the professional development of the 50 health, wellness and culinary professionals in attendance. One such example was Dr. Chris Cifelli's stimulating discussion on the future of sustainable food systems. Then we played a mind-bending game of Medical Improv – aimed to help develop quick-thinking skills.
We Stirred Emotions
2020 has been a difficult year for so many, and it was pertinent that we addressed the issues the pandemic has caused for our guests, their patients and clients, and their industries. Notable fan favorite, registered dietitian, author and TEDx speaker, Clancy Clash Harrison, discussed the highly sensitive topic of food insecurity, specifically highlighting the toll of the COVID-19 pandemic on hunger in America, and our roles in helping those in need.  Manuel Villacorta also gave a moving talk about staying connected in a time of disconnect, especially with patients and clients. 
Image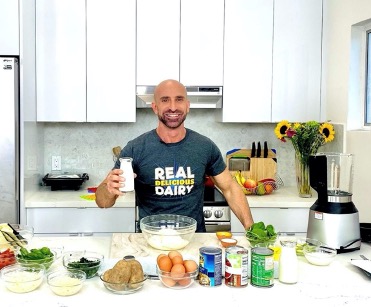 Manuel Villacorta toasts with an ice-cold glass of milk at the start of his cooking demo.
We Engaged All the Senses
Especially important for breaking through "Zoom Fatigue," we approached engagement in several different ways:
All guests received a "Surprise and Delight" box that contained everything from wine to yoga mats to educational materials.
Dr. MaryAnne Drake hosted a wine and cheese tasting session, and Chef Jon Aston demonstrated a live cook-along session which dazzled our eyes, our noses, and our taste buds. 
We woke up our bodies with a gentle morning yoga session to prevent the screen-fatigue.
Our lively virtual chat and online social media engagement (over 157 posts!) connected our guests to each other nearly as much as if we were all in the same room. 
Image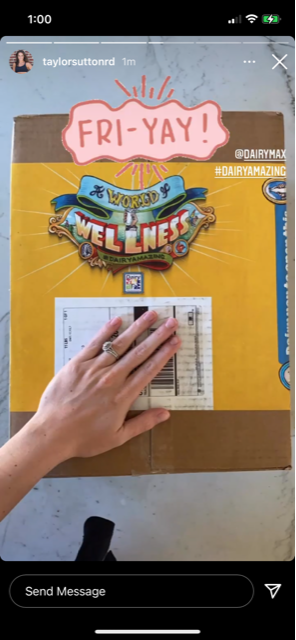 A guest shares her Surprise and Delight Box on social media.
Image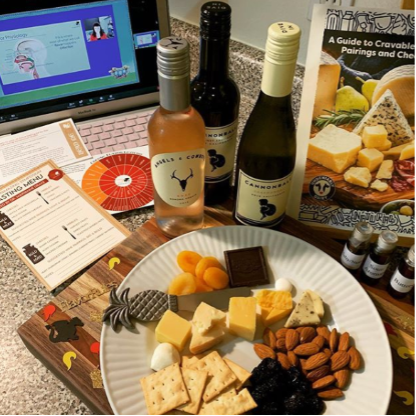 Wine and cheese tasting to round out day 1 of the #DairyAmazing Symposium.
Image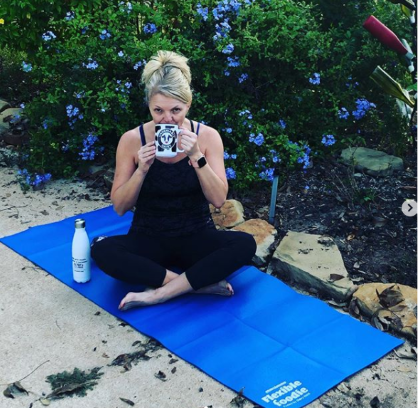 An attendee joins us for virtual Yoga at the start of day 2.
The #DairyAmazing Symposium exceeded expectations due in part to the #DairyAmazing guests in attendance, who ranged from food product developers to dietitians and physicians. Nurse Practitioner Jennifer Kucera said, "This was the best virtual conference I've been to all year. I can't believe I did all of this in just two days, and I never lost interest once!" 
We hope to continue to lead the health industry in innovative, educational and stimulating events!
Want to be in the know about the #DairyAmazing science presented at the recent Symposium? Join our Healthy Bites mailing list.