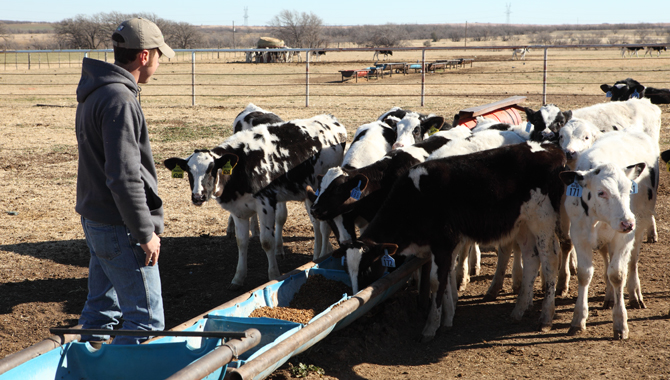 People don't care how much you know until they know how much you care. That's why dairy farmers across the region are sharing their dairy farming stories with consumers.
At a two-day 'Telling Your Story' communications and media training in the fourth quarter of 2014, several dairy farmers, industry stakeholders and Dairy MAX employees learned how to effectively tell their story with the public.
Bryan and Jan Lanting from Stephenville, Texas are two farmers who engaged in the communications training, which included on-camera practice and social media work.
"The way we live and operate our farm is an important story to tell," said Jan. "Twenty years ago, farmers didn't have to share this information. Now, we've found it's very important for consumers to know our farm's values. They want to know we take good care of our animals and provide the best milk possible."
Bran and Summer McCoy, a young farming couple from Kerens, Texas, also attended the event. "Dairy MAX has a lot of resources for times of crisis and some we didn't know of until today," McCoy added. "Dairy farmers need to know Dairy MAX is there as a great support system."
In 2015, Dairy MAX will continue working with you to help 'Tell Your Story' through several fall trainings. Contact your local Dairy MAX representative to sign up for a future 'Telling Your Story Training'. No time to attend training? No worries! Sign up for the 'My Dairy' e-Newsletter for a snapshot of what people are talking about online. This weekly e-News comes directly to your inbox and gives tips for sharing your story.