Highlights of the #DairyAmazing Symposium: Celebrating 100 Years of the Dairy Council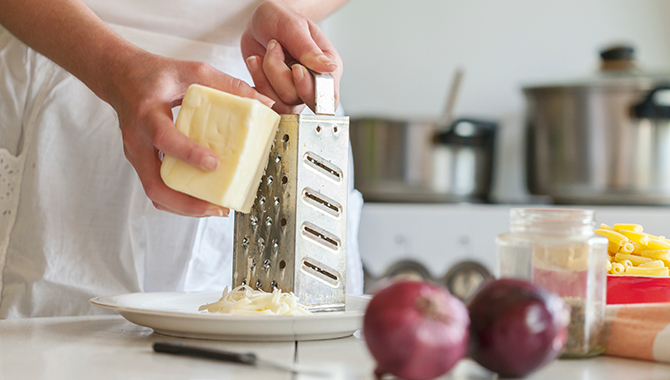 On Nov. 13 and 14, more than 50 registered dietitian nutritionists, physicians and Dairy MAX's staff gathered together for the first #DairyAmazing Symposium at the Culinary Institute of America in San Antonio. Dairy MAX celebrated the National Dairy Council's 100-year commitment to nutrition research and education by presenting stories, facts and the endless possibilities of dairy. The presentations in this one-of-a-kind experience included a nationally recognized nutrition speaker, a sustainability expert and a dairy farmer with a firsthand story of how a dairy farm works. 
An Inside Look at Dairy Farming
Friday evening began with a cocktail reception and a delicious dairy-themed dinner. We had the pleasure of listening to a local dairy farmer speak about his dairy farm operations and how dairy farming is a family affair. Dairy cows are some of the best treated animals – because a happy cow is a happy milk producer! It was great to hear how passionate the farmer was about producing safe and healthy milk, from making sure their cows are comfortable to separating sick cows from the healthy cows and checking daily for antibiotics. My respect grew for the amount of work that goes into a single glass of milk. 
The Latest Research Bucks Misconceptions
As a dietitian, I feel it's my duty to stay up to date on not only the latest nutrition research, but also current food trends, misconceptions and food production methods. On Saturday, we enjoyed a keynote presentation by Dr. Jim Painter, Ph.D., R.D., who discussed passionately why milk is good for us. Unfortunately there are many misconceptions about milk, and we were all happy to hear the latest research. Did you know: 
Most milk substitutes have a fraction of the protein of milk?
The saturated fat in dairy doesn't raise our risk of heart disease? 
Dairy's Positive Environmental Impact
We also listened to a very interesting talk by sustainability expert Erin Fitzgerald, who works at the Innovation Center for U.S. Dairy®. This eye-opening presentation made us all aware of just how much food is wasted in this country and its impact on not only the environment but also our waistlines. 
Erin also discussed how dairy can make a positive environmental impact! Did you know that just one cow makes a huge impact? 
One cow produces 17 gallons of manure per day – enough fertilizer to grow 56 pounds of corn or 84 pounds of tomatoes! 
About 75 percent of a cow's diet is not consumable by humans. By-products from the food and fiber industries (e.g., citrus pulp, cotton seed) are converted to milk rather than sent to landfills.
Inspired by watching a local chef demonstrate creative, flavorful ways to prepare meals using dairy, we split into teams for an interactive cooking experience. Each team was responsible for creating several dishes that included dairy, and at the end we all tasted each other's dishes. 
The #DairyAmazing Symposium was a wonderful experience; I walked away with an increased positive image of dairy, inspired to recommend dairy more often to my clients (and use dairy more myself)!