Milk Drive is Helping Oklahoma Dairy Princess Drive Demand for Dairy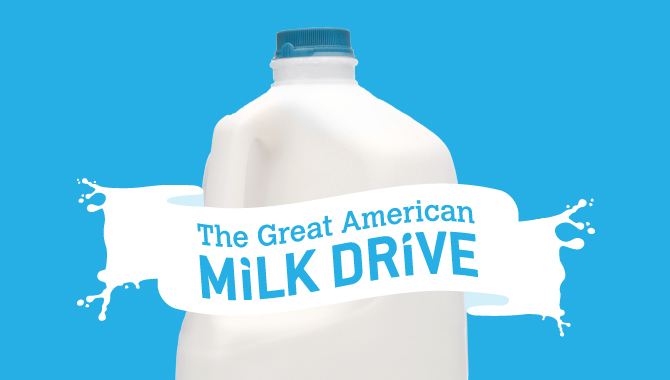 Oklahoma dairy princess Maddie Cook is helping Dairy MAX generate milk donations through the Great American Milk Drive (GAMD) for hungry Oklahomans.
Cook wants every child to have access to milk. When she learned about the GAMD, she jumped on the chance to help. Cook first wrote a speech on GAMD, which she has given in a competition. While she can't buy milk for each child herself, she continues to reach out to civic and business groups to ask for their cooperation in the GAMD. In February, Cook had the opportunity to speak during the first general session of the American Farmers & Ranchers/Oklahoma Farmer's Union State Convention to more than 400 people.
"Maddie is a great dairy advocate, educating others about the benefits of dairy in the diet, as well as dairy farming in general," said Susan Allen, manager of Industry Affairs for Dairy MAX, Inc. "Working with her to promote the GAMD was a natural fit."
Allen said while it's challenging to get donations out of speaking engagements alone, Maddie is doing a great job raising awareness. She takes it one step further by asking for audience members to dig into their pockets and make a donation on the spot.
"Milk is simply not donated in normal food drives. In fact, food bank participants receive on average only one gallon of milk per year, which is 67 gallons short when considering recommended amounts," added Allen. "The GAMD is a way to fill those needs and encourage people to donate fluid milk."
Cook will continue promoting dairy and the Great American Milk Drive throughout the remainder of her reign as Dairy Princess. Support Cook's efforts and donate milk to those in need.