Dairy MAX Farm-to-School Curriculum (K-3)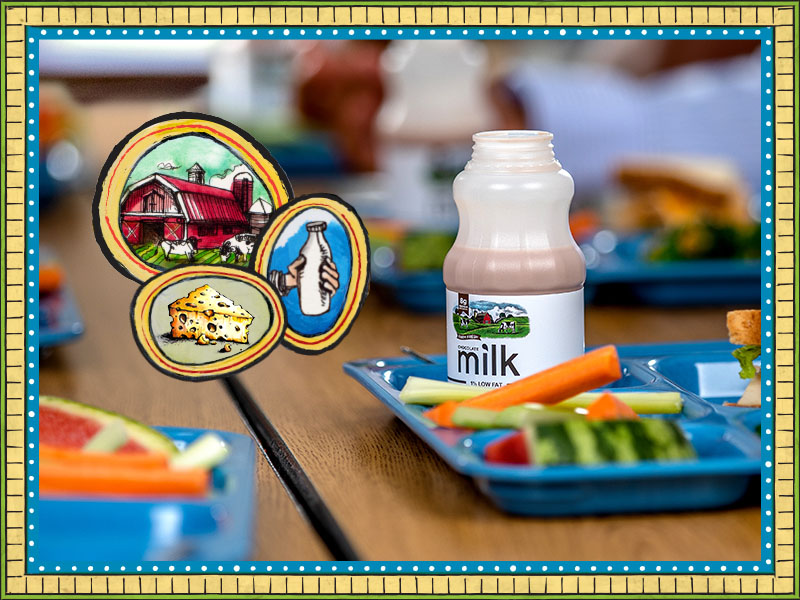 This curriculum is all about the sustainable journey milk takes from the farm to your students' plates, at school and at home. Four lesson plans discuss everything from cow care and how cows turn plants into milk to sustainable farming and how farmers are the original recyclers. Throughout each lesson, students will also learn about the unique nutritional benefits of dairy that help them build strong bodies and minds. Each lesson plan includes:
Two-page overviews
Extended lessons
Student resources/handouts
Science activities
The lessons included in the toolkit are:
Lesson one: LegenDAIRY Cows
Lesson two: Farm-to-Tray Overview
Lesson three: Staying Healthy With Milk
Lesson four: Brain Food
All of the included curriculum aligns with national standards for grades K-3, and several components of the curriculum work with any grade level.
Tools Preview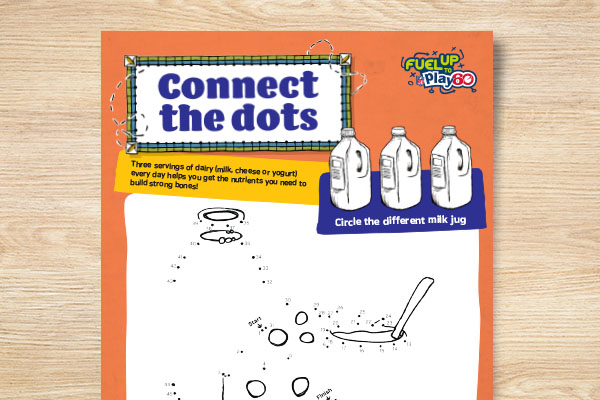 Activity Sheets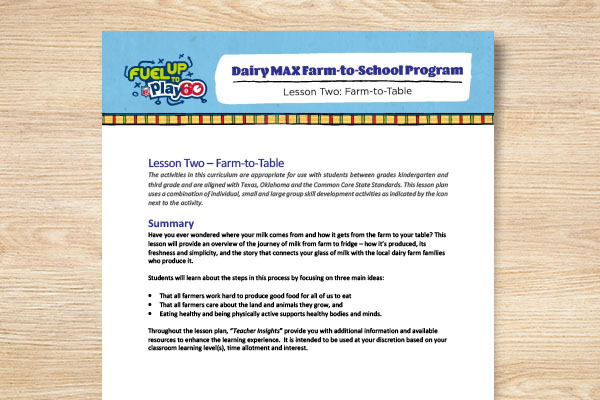 Extended Lesson Plans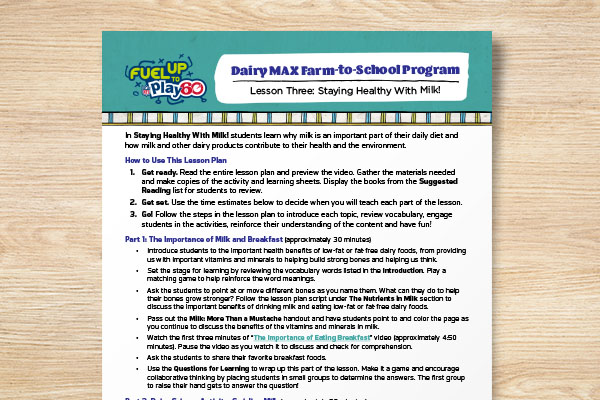 Lesson Plan Overviews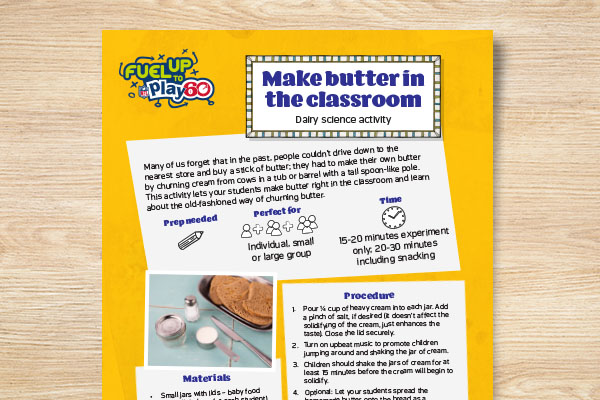 Science Activities
Discover More Toolkits Below