Coffee shops have become a normal part of life for today's teenager. Adding a coffee bar or cart to your high school(s) can help enhance the image of your program while increasing revenue and milk consumption. Your staff is also able to control the nutrition of the coffee beverage your students consume – helping to limit added sugars.

Benefits

Increased a la Carte Revenue – Some schools with coffee bars see upwards of $900 per week in profits – that's more than $30,000 per year.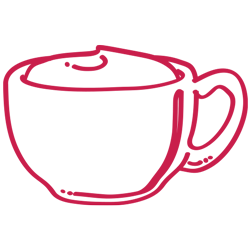 Increased Student Participation – Coffee bars may increase breakfast and lunch participation – some schools saw up to a 4% ADP increase after implementing a coffee bar.

Enhances the Image of Your Nutrition Program – If students already stop by coffee shops before or after school, adding a coffee bar can help your program compete with these off-campus options.
How Does it Work?
USDA allows sales of coffee and espresso beverages in high schools up to 12 ounces and under 60 calories as part of the Smart Snacks in School program. Iced or hot, beverages can be served from a stationary coffee bar or a mobile cart, depending on the set up of the school and how many students you plan to serve. Coffee bars are also a great option for selling other a la carte items – such as smoothies, tea and hot chocolate – and other breakfast and lunch items.
How to Get Started
Dairy MAX is here to help – from planning and equipment to implementation and follow up, we have the tools and expertise to ensure your success.
Contact your School Wellness Consultant or check out our Coffee Bars One Pager.