Summertime Feeding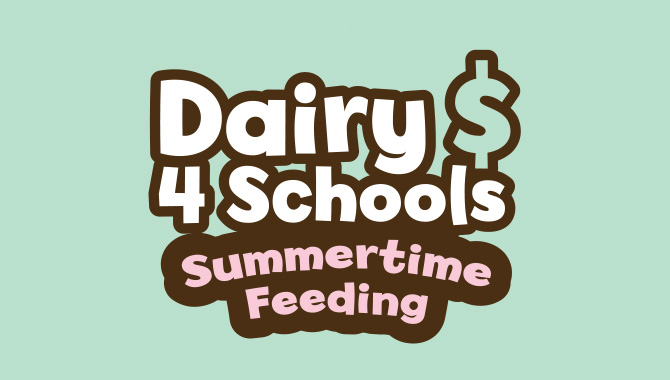 Many children depend on the free or reduced-price meals served in schools, and according to the Food Research and Action Center, only about 16 percent of those kids also receive meals during the summer. That means as many as 14.7 million students miss out on vital nutrients when school is out.

The Summer Food Service Program provides these children with nutritious meals during the summer months at no charge. School districts and other eligible sponsors may serve as summer feeding sites. To learn more about sponsoring a feeding site in your community, go to www.summerfood.usda.gov.
"We utilized funds to support the Moriarty Summer Mobile Meal Program. The school bus that serves as the food site was equipped with food, games, nutrition education and prizes to encourage attendance. We fed many children located in neighborhoods in Torrance County that have never been able to access free summer meals. The area represents the highest concentration of poverty in our district and these students typically qualify for a free, nutritious lunch during the school year. When school is not in session, many of these children go hungry as parents are not able to afford the cost of providing their children a nutritious meal outside the regular school year."
Cindy Sims, Ph.D., Director of Personnel
Moriarty-Edgewood School District, NM
Subscribe to our Food for Thought e-newsletter to read about the amazing ways dairy works for schools.