Dairy MAX Awards $5,000 in Scholarships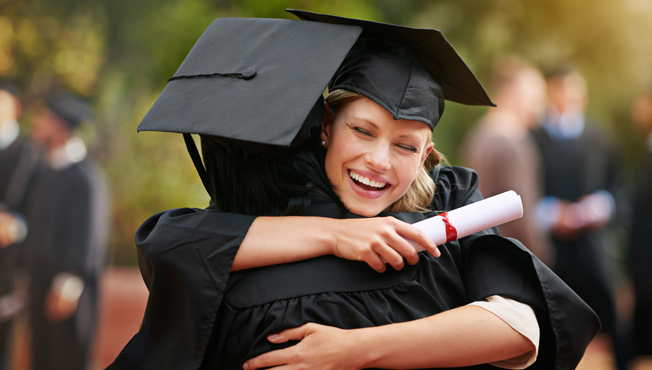 Graduating Texas high school seniors, Ellen Schilderink of Hart, and Hylke Talsma of Mount Vernon, each received a $2,500 scholarship sponsored by Dairy MAX, your local dairy council.
Dairy MAX's scholarship program, now in its 11th year, awards graduating high school seniors or undergraduates pursuing a degree in agriculture based on scholastic achievement, leadership abilities and an interest in the agricultural industry. 
"The dairy industry relies on their families and communities, and we are pleased this is one way we can give back and support hard-working youth as they pursue a future in dairy," said Neil Hoff, Dairy MAX board chairman and dairy farmer from Windthorst, Texas. "These students are the future of our industry and it couldn't be brighter."
A senior at Nazareth High School, Schilderink is active in 4-H, FFA, band, basketball and track; all while earning Salutatorian honors with a 3.64 GPA. She is actively involved in her community, volunteering with youth and family groups. Schilderink also competes in dairy judging, winning state and national honors in both 4-H and FFA.
This fall, Schilderink will pursue an Agricultural Business-Dairy Management degree at Tarleton State University (TSU). Following her undergraduate, she plans to continue her education and obtain a master's degree in Agribusiness. Her goals and future plans are to serve in a financial advisor role, specifically for dairy farmers.
"I want to increase financial stability in the dairy industry as a dairy financial advisor," Schilderink says. "If I open a branch that specializes in only dairy farms, dairymen will be able to focus more on running their dairies successfully while I put my focus on finances."
Talsma is active in FFA, student council, theatre, and sports at Mount Vernon High School. An outgoing and talented student-athlete, Talsma plays varsity football, basketball and baseball, and runs track and cross country, while maintaining a 4.61 GPA. He is actively involved in his community, volunteering with multiple food drive efforts. Talsma also shows Holstein heifers and participates in Dairy Judging through his FFA Chapter.
Talsma will pursue a degree at Texas A&M University (TAMU) starting this fall. Following his undergraduate, he plans to continue her education and obtain a master's degree. Talsma future goals are to advocate for agriculture, by breaking down myths and barriers of consumers about products used in agriculture. He believes by working together to answer consumers' questions the dairy industry and milk production can positively grow.
"It has always been a dream of mine to have a career in which I can help develop the agricultural and dairy industry," Talsma says.
To date, Dairy MAX has awarded more than $55,000 in scholarships. The scholarships provide financial assistance to outstanding high school and undergraduate students pursuing a degree in agriculture.
 "Dairy farmers have a passion not only for their land and cows, but also the community," states Marty McKinzie, vice president of industry image and relations with Dairy MAX. "Supporting young leadership through this scholarship program is a great way to invest in the future success of dairy farmers and rural communities."
To be eligible for Dairy MAX scholarships, students must be a graduating high school senior, or undergraduate student currently studying an agricultural program, and reside in the geographic territory served by Dairy MAX, which includes Texas, New Mexico, western Oklahoma and southwestern Kansas.