Farm Tour Kits Encourage Farmers to Connect with the Community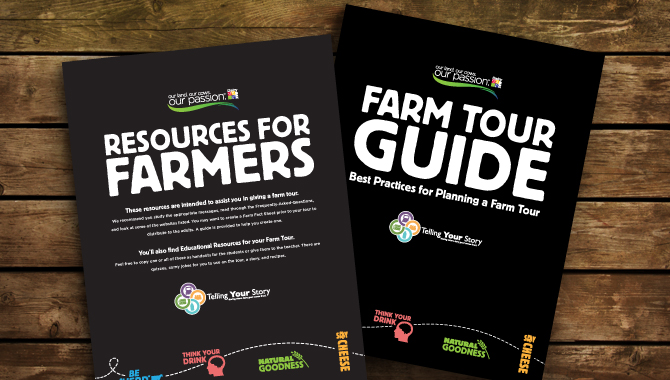 To help dairy farmers fill their trust bank, Dairy MAX now offers two different farm tour kits available to farmers for hosting dairy farm tours. The kits include a tour and resource guide with tips and instructions on how to lead farm tours as well as promotional items to distribute to attendees.
"Dairy farm tours are a big focus for Dairy MAX this year," said Marty McKinzie, vice-president of Industry Image and Relations for Dairy MAX, Inc. "With our farm tour kits, we can empower dairy farmers to establish a personal connection to consumers and better relate to their communities through farm tours."
If you haven't considered giving a farm tour, Susan Allen, manager of Industry Affairs for Dairy MAX, Inc., says now's the perfect time to learn.
"Giving farm tours is probably one of the best things farmers can do," said Allen. "Dairy farmers always find it fulfilling and fun once they've reviewed the tour kit, prepared for their tour and worked with the Dairy MAX materials or staff." Request a dairy farm tour kit by contacting your local Dairy MAX representative at dairymax.org.