Virtual Cooking Class with New Orleans Culinary Institute Serves to Connect People Around Food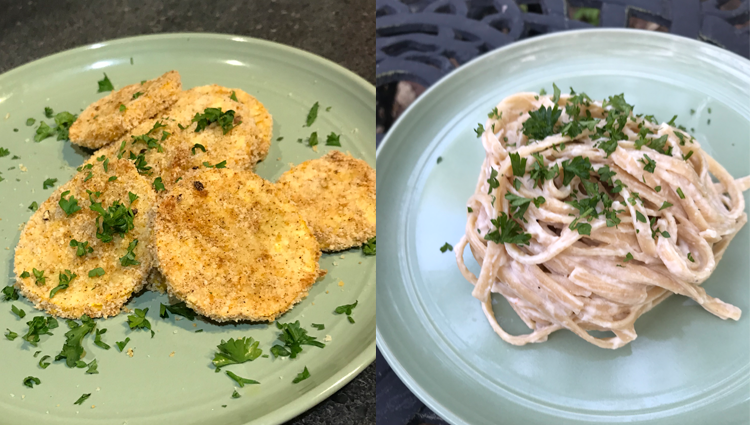 Now more than ever before, food isn't just sustenance—it also serves as a source of comfort in an uneasy time. In our efforts to continue to connect people with the dairy-centric, nutrient-rich comfort foods they love, Dairy MAX partnered with the New Orleans Culinary and Hospitality Institute (NOCHI) and Chef Leah Sarris, RD, LDN on April 21st for a #DairyAmazing session of "Cooking in Quarantine."
"Since people are cooking at home so much more now, we know there is a need to show folks around the kitchen and give them some confidence, said Jennifer Duhon, M.S., RDN, LDN, Program Coordinator, Health and Wellness and School Marketing, Dairy MAX. "Plus, cooking a new meal or learning a new skill is a great way to pass the time in quarantine and fight boredom!"
Dairy MAX sponsored a class in a larger series NOCHI is hosting to help people feel confident in their kitchens. The live virtual cooking classes, positioned as office-hours-meets-supper-club, are hosted by NOCHI chefs.
During the hour-long virtual cooking class, Chef Leah guided attendees through the preparation of three dairy-centric recipes, including creamy cauliflower alfredo, zucchini parmesan rounds, and roasted fruit with yogurt whipped cream. Chef Leah also shared info about cheese and umami, and yogurt and probiotics.
77 attendees from across the country participated in April 21st event – the largest live attendance of any of NOCHI's "Cooking in Quarantine" classes thus far.
"I loved seeing how many people joined from all over the country – in this time of social distancing, it's so nice to feel connected. The recipes were amazing! Leah had so many great tips for how to make cooking simpler and, most importantly, fun! Thank you again for this fabulous opportunity. Shout out to the dairy farmers who are some of the most essential individuals in this country!" said Katy Bowen, M.S., RDN, LD, a member of Dairy MAX's Health and Wellness Advisory Council.
"The Cooking in Quarantine Class was a welcome change of pace for me at the end of a long clinic day. It felt like hanging out with friends, cooking and enjoying a glass of wine together. I appreciated the whole grain theme as well as incorporating dairy as a key ingredient in each dish, said Jennifer Kucera, RN, CURN, APRN, FNP-C, another Health and Wellness Advisory Council member. "I also think it is important to recognize our dairy families, who are continuing production and ensuring that dairy products get into the hands that need them the most. Our farmers are fighting their own frontline battles right now."
We know that dairy-centric comfort food is even more comforting in a crisis. During the session, Chef Leah thanked the hard-working dairy farm families who continue to produce milk for our favorite dairy foods, and directed attendees to visit DairyDiscoveryZone.com for more delicious dairy recipes.