Who is the Dairy MAX Audience? An inside look at Millennials & Generation Z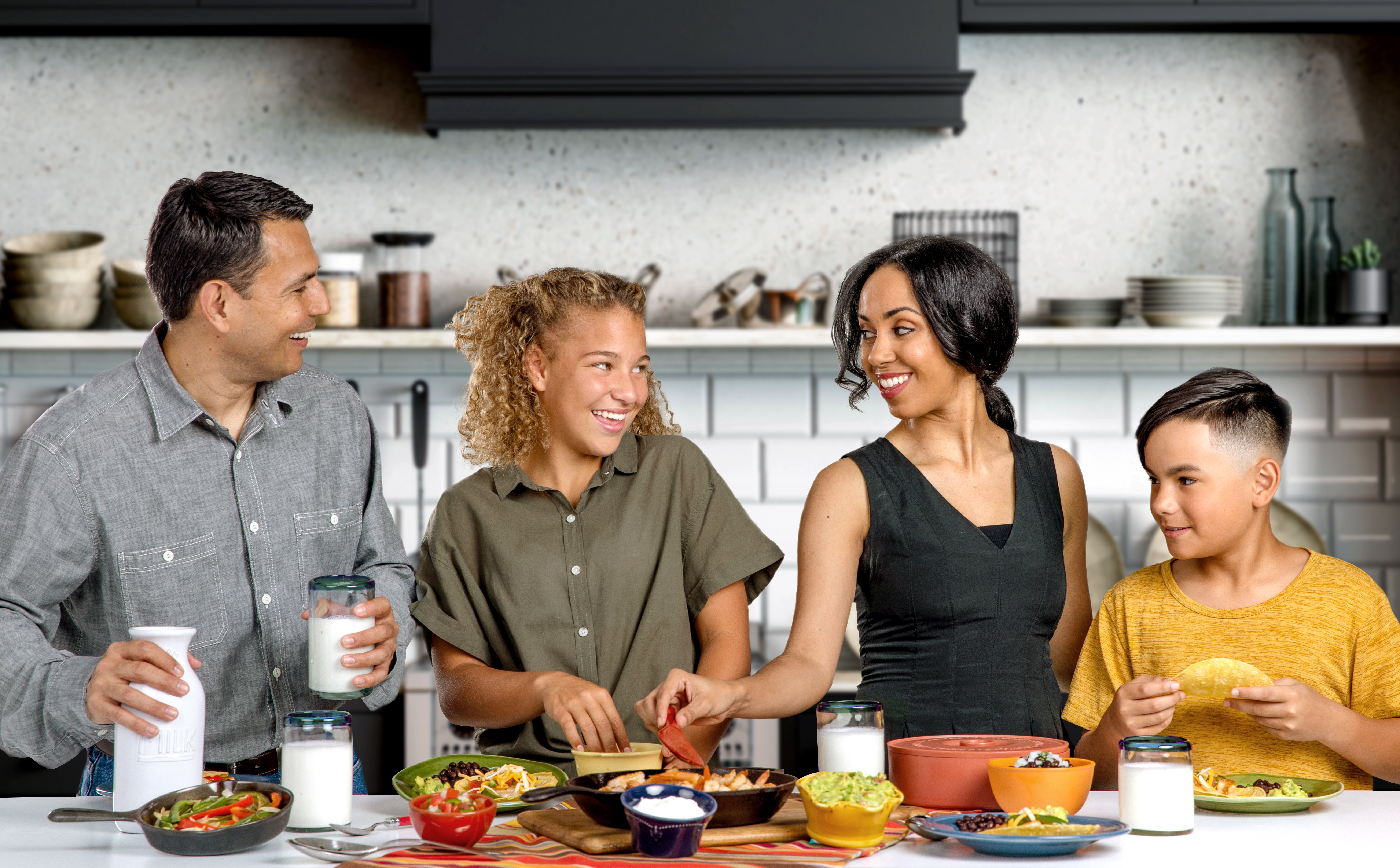 Consumers are evolving, and a new and influential generation is emerging. Also, through the experience of the last two years, we have seen a change in the things that matter to people. Those changing ideals and priorities coupled with generational spending power affect consumer purchasing decisions. To continue to build consumer trust to drive sales Dairy MAX pays close attention to consumer trends and behaviors to ensure they share the right dairy messages to the right audiences at the right times. While these new and evolving audiences can seem complex and challenging to navigate, Dairy MAX and Checkoff have dedicated extensive market research to understand the everchanging consumer to know who each group is and the channels needed to reach them. 
Who is Generation Z, or Gen Z can be categorized as ages 10-23, based on Pew Research. They make up over 20 percent of our population, many of whom are starting to redefine the meaning of health and wellness. They were also born with the most technology in their pocket, which plays a significant role in sharing and receiving information and, ultimately, learning about dairy. Gen Z is constantly plugged in, so factual and relevant dairy information must be meeting them on the devices and social media channels where they spend so much of their time.
If we don't, they will turn to other foods and beverages that align with their wants, needs, and values. We are beginning to see this behavior in the older Gen Z (18-23), and working to reach them now to keep them within the dairy category. The dairy industry must understand the Gen Z group as they will be the ones to make decisions for themselves and their future families. By bridging the gap between consumers and producers, we can provide the essential knowledge they need to keep dairy in their everyday diet.
"This generation will be the ones to bring change. They are passionate about each other, and they are in it together. They are also passionate about their causes, and they expect the brands they purchase to feel the same way and act accordingly," said Kaci Creel, vice president of corporate communications for Dairy MAX.
Let's not forget about the Millennials, who, according to Pew Research, are people ages 24-38. This generation values transparency and is adaptive to change. Millennials are more proactive about their health and wellness compared to previous generations. The Natural Marketing Institute did a recent study that found that 77 percent of millennials saw a healthy, balanced lifestyle as "very" or "extremely important" in 2020.
Millennials are also younger parents invested in providing the best possible care for their children. They don't expect- or want- a healthcare provider to solve their problems but instead seek out tools to problem-solve themselves. Knowing this, Dairy MAX works to provide the scientific facts about why dairy is vital to everyday life and its role in a healthy and balanced lifestyle. Through social media posts, recipe sharing, and educating health care providers, Dairy MAX can use multiple channels to influence the millennial parent.  
"Millennials are on the go and focused on spending time researching nutrition and wellness so that they can best support their family, who is constantly on the go. They care about where and how their food is made. At the end of the day, they are success-driven in their careers and make decisions in the kitchen to support their households. It's our job to provide and advocate for how dairy is essential for their lifestyle," said Elizabeth Hurst, director of corporate communications of Dairy MAX.
The one consistent thing, no matter the generation, is that there will be another generation in a few years who will be influencing purchasing decisions for their families. The next generation will be significantly influenced by technology and have more access than any generation before. This evolving consumer is why Dairy MAX uses research and insights to be prepared to reach the next generation and keep them in the dairy category.
Dairy MAX believes in healthy habits that start early in life and works to help educators teach the next generation about the power of healthy eating and physical activity. A helpful resource is the school marketing program, Nutrition NOW. These contain posters, decals, and more to promote milk to elementary and middle school cafeterias. Dairy MAX also offers free school wellness consulting, Fuel Up to Play 60 programs, grants, and several training services. These are just a few of the many ways that Dairy MAX has reached each generation right where they are.
We know that the generations will continue to change over time, but one thing that will remain the same is Dairy MAX's commitment to consumers' health and wellness.
####
About Dairy MAX 
Founded more than 40 years ago, Dairy MAX is one of the leading regional dairy councils in America – representing more than 900 dairy farmers and serving communities in eight states: Colorado, southwest Kansas, Louisiana, Montana, New Mexico, western Oklahoma, Texas and Wyoming. A nonprofit organization, Dairy MAX is part of a nationwide effort to support dairy farming and drive impact for every dairy farmer, while promoting American agriculture. The organization operates five audience outreach programs: business development, consumer marketing, health and wellness, industry image and relations and school marketing. For more information about Dairy MAX and its team of experts, visit DairyMAX.org. Dairy resources and delicious recipes are available at DairyDiscoveryZone.com.