YETI Coolers Donates 100 Coolers to Local School Districts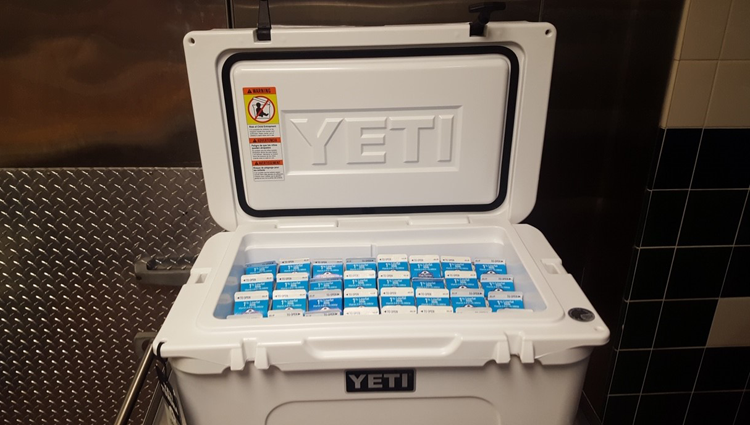 Many companies want to help others during this crisis – and this week, Dairy MAX helped Texas-based YETI Coolers come up with a way to help get food to kids by donating coolers to school feeding programs.
"Our goal is always to serve nutritious, hot foods hot and cold foods cold," explains Dr. Nadine Mann, Child Nutrition Director for East Baton Rouge Parish in Louisiana, one of the districts who received donated Yeti coolers. "Thank you to YETI and Dairy MAX for these amazing coolers. We are serving 40,000 Grab and Go meals and 40,000 servings of bulk milk per week for our students and these coolers will help us." 
When they heard about the struggles that local school districts are going through while trying to feed more kids than ever before, YETI knew they had a role to play. After discussing ways to help with the Dairy MAX business development team, they decided to donate up to 100 coolers to school districts across 5 states that have been identified as having a need for cold storage.
"The COVID-19 pandemic has negatively impacted millions of lives, especially those who are most vulnerable. The closure of schools has put millions of children at risk of going hungry, and we applaud Dairy MAX for quickly activating to provide kids in need with nourishment during this crisis," said Bill Neff, Vice President of Consumer Marketing at YETI. "When they approached us with the opportunity to provide Tundra coolers for milk storage, we were eager to help, humbled they asked, and knew it was a small way we could offer our support." 
Dairy MAX is proud to facilitate this generous donation of coolers valued at nearly $40,000 to our local school districts.
"Convening businesses, schools and dairy farmers is what we're all about," said Will Mallow, Manager, Business Development Sales and Marketing for Dairy MAX. "When we all work together, we can get milk in the hands of hungry kids and that's a great thing any day – but especially during these tough times."