Dairy Plays a Key Role in a Heart-Healthy Diet for Your Patients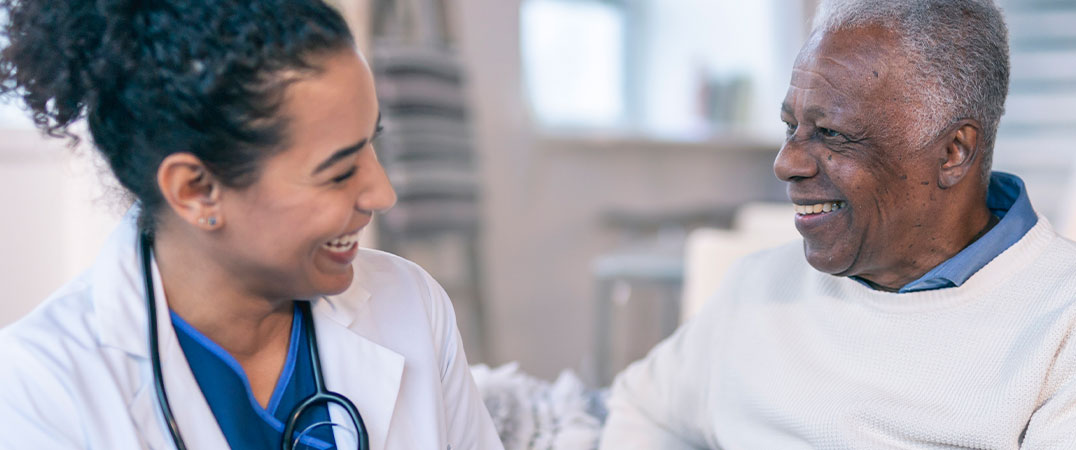 Are you a patient?
Research shows a positive association between dairy consumption and heart health. You can feel confident talking with your cardiovascular patients about milk, cheese and yogurt as part of a balanced, heart-healthy diet.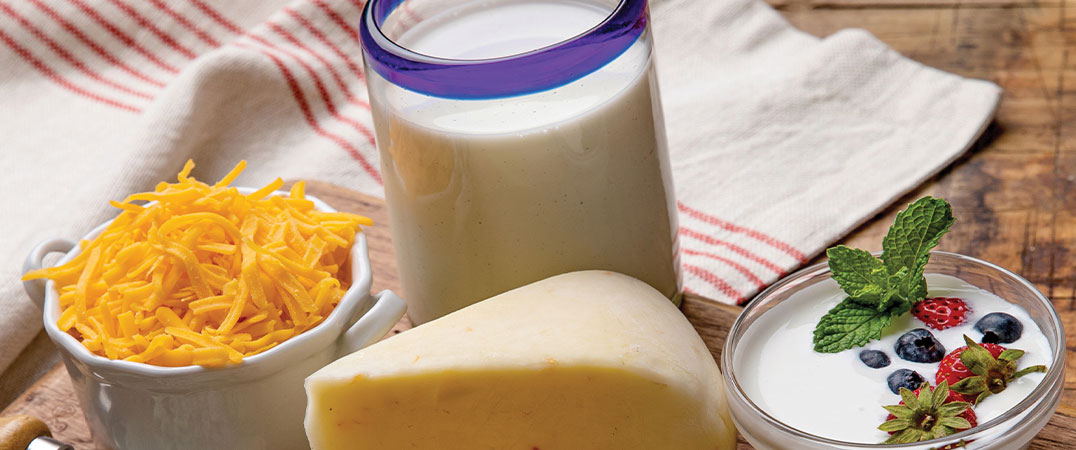 New science: Dairy foods associated with reduced risk of cardiovascular disease events
Higher intakes of low-fat and whole-fat dairy foods are associated with a 22% lower risk of cardiovascular disease (CVD) events and a 34% lower risk of stroke. The association was even stronger for those who ate whole-fat dairy foods, with a 32% lower risk of CVD events.1
Higher dairy food intake

CVD event risk by 22%

Stroke risk by 34%
Higher whole-fat dairy intake

CVD event risk by 32%
Saturated fat does not increase risk of coronary disease
A World Health Organization–funded meta-analysis of 61 prospective cohort studies (n > 500,000) concluded that saturated fat is not associated with an increased risk of coronary heart disease, ischemic stroke or Type 2 diabetes.2 Read more on saturated fat and whole milk dairy.
How It Works
Dairy components promoting heart health:
Vitamin D
Calcium
Potassium
Protein and bioactive peptides
Dairy's protective mechanisms play a role in:
Reducing blood pressure
Improving blood lipid profile
Increasing insulin sensitivity
Increasing satiety
Recommending Dairy to Your Patients
Your patients don't have to give up delicious and nutritious dairy foods in the name of heart health. In fact, countless studies and decades of research link dairy foods with numerous health benefits, including benefits for the heart.
Part of the Dietary Approaches to Stop Hypertension (DASH)
A DASH diet – rich in dairy foods, fruits, vegetables and whole grains – can substantially lower blood pressure.4
Consuming whole-fat dairy foods (milk, cheese and yogurt) as part of a modified DASH diet has been shown to reduce blood pressure as much as the "standard" DASH diet, with similar or better control of blood lipids. Thus, a modified DASH diet with whole-fat dairy is an effective option that offers more flexibility in food choices.5 Read more about recommending DASH to your patients.
Lactose intolerance? No problem.
Nutrition experts acknowledge the importance of dairy's nutritional benefits and recommend keeping dairy in the diet even if your patient experiences lactose intolerance.
Wondering about milk alternatives?
Today's supermarkets offer an expansive range of nondairy milk alternatives. But when it comes to nutritional value, not all milks are created equal.
Stay Connected
Sign up for Healthy Bites – our quarterly e-newsletter – for the latest dairy news, nutrition science and educational materials to help your patients enjoy dairy foods as part of a balanced diet.
Resources for Health Professionals
Resources for Your Patients
Contact Us
Contact a Dairy MAX Health and Wellness teammate.
References
Dehghan M et al. Association of dairy intake with cardiovascular disease and mortality in 21 countries from five continents (PURE): a prospective cohort study. The Lancet 2018; 392:2288-2297.
De Souza RJ et al. Intake of saturated and trans unsaturated fatty acids and risk of all cause mortality, cardiovascular disease, and type 2 diabetes: systematic review and meta-analysis of observational studies. BMJ 2015; 351h3978
Developed by Dairy Farmers of Canada based on the study by Chowdhury R et al. Associations of dietary, circulating and supplement fatty acids with coronary risk. Ann Intern Med 2014; 160:398-406.
Appel LJ et al. A clinical trial of the effects of dietary patterns on blood pressure. NEJM 1997; 336:1117-1124.
Chiu S et al. Comparison of the DASH (Dietary Approaches to Stop Hypertension) diet and a higher-fat DASH diet on blood pressure and lipids and lipoproteins: a randomized controlled trial. Am J Clin Nutr 2016; 103:341-347.