Breakfast Games Campaign Kit
Promote your school breakfast program with a Fuel Up to Play 60 breakfast and obstacle course – an event that can help you check off up to four of the Six Steps.
Sample planning timeline
Editable event script
Suggestions for obstacle course and PE equipment
Sample letter to invite district administrators
Idea sheet: 4 Ways to Spotlight Breakfast Before the Breakfast Games
Printed poster (shipped to you free)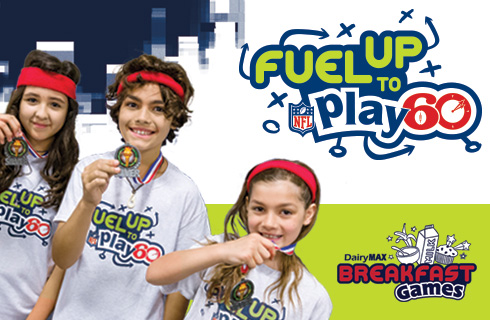 Dairy Amazing Farm to School Digital Kit
Show your students where their food comes from – and how dairy can build healthy bodies – with free curriculum that's aligned with Texas, Oklahoma and New Mexico state standards.
Lesson Plans
Activities
Videos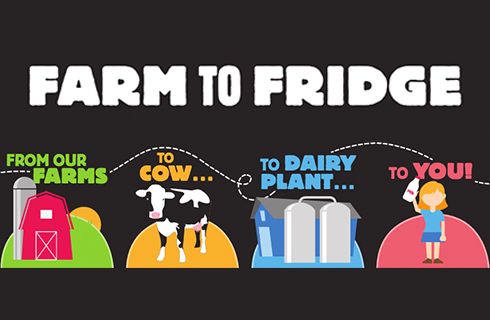 Dairy MAX Health Fair Digital Kit
Looking for materials to give out at your next health fair or family fitness night? Try these free English and Spanish printables.
MyPlate placemats
Serving size guide
Lactose intolerance handouts
Chart comparing milks with varying fat content
Charts contrasting milk with other beverages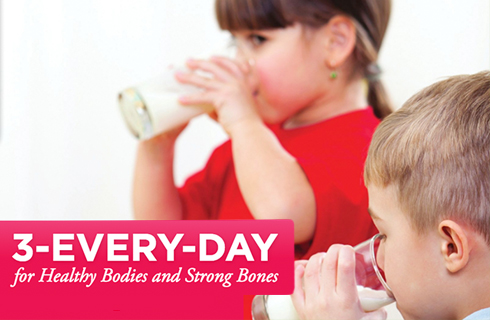 Fuel Up to Play 60 Stencil Resources Digital Kit
Got your FUTP 60 playground stencil kit? See how other schools used the kit to engage volunteers and turn plain concrete into a colorful play area that inspires kids to get moving. Schools can complete a Physical Activity and Healthy Eating Play!
Stencil game examples and photos
FUTP 60 Playground Stencils game design guidance
How to host a volunteer paint day (video)
How to order the stencils