Tyrone Crawford And The HotBoyz Team Up To Raise Money For GENYOUth COVID-19 School Nutrition Fund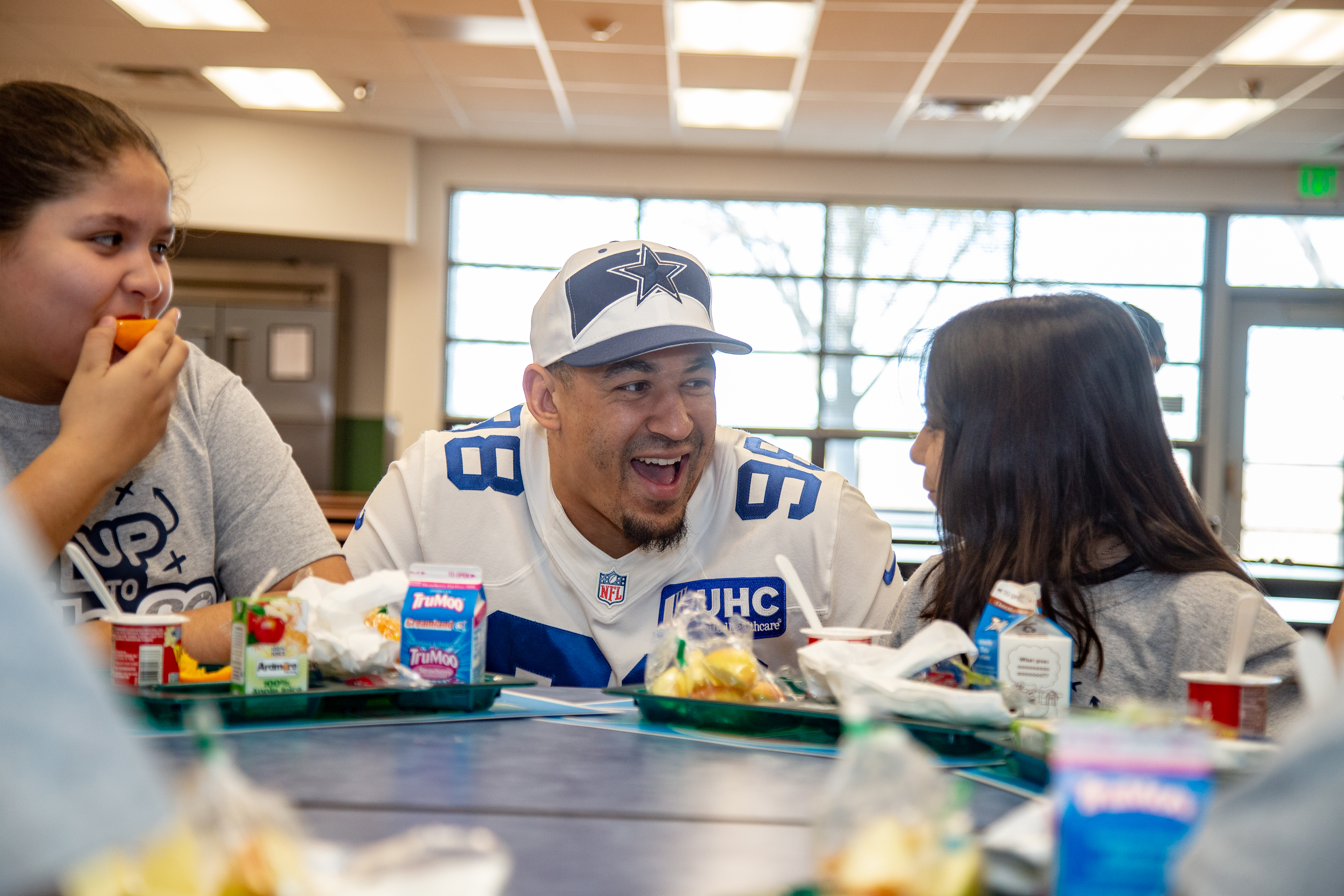 Fans have an opportunity to hang out with some of their favorite Dallas Cowboys and support schools doing the work to feed children. Tyrone Crawford, along with his defensive teammates known as The HotBoyz, are teaming up to raise money for the GENYOUth COVID-19 School Nutrition Fund. Crawford and The HotBoyz are teaming up to raise money for the cause by offering the purchase of the following packages:
Rowdy Event Appearance: Have the Dallas Cowboys official Mascot visit your next party or event.
Practice Suite Experience: Watch the Cowboys practice from a private suite inside The Star with up to 4 people. Light refreshments will be provided. A Dallas Cowboys Alumni player will attend to talk about practice and how the team develops. Meet and greet with Tyrone after practice. Event date TBD based on 2020 season.
Dinner with The HotBoyz: You and 6 friends will get dinner at The Dallas Cowboys Club with Tyrone Crawford and The HotBoyz.
GENYOUth nurtures healthy, high-achieving school communities by activating programs that create healthy, active students and schools. But school closures due to the COVID-19 pandemic have impacted over 55 million students, including 30 million children who depend on school meals for a substantial portion of their daily nutrition. GENYOUth's COVID-19 Emergency School Nutrition Fund will provide grants of up to $3,000 per school to supply much-needed resources for meal distribution and delivery.
In these challenging times, continuing to provide nutritious meals for our youth who are food insecure is of upmost importance. Help support the GENYOUth COVID-19 Emergency School Nutrition Fund by checking out the HotBoyz website to donate to GENYOUth by purchasing your package!