Undeniably Dairy Reaches Consumers Through New (and Returning) Channels and Events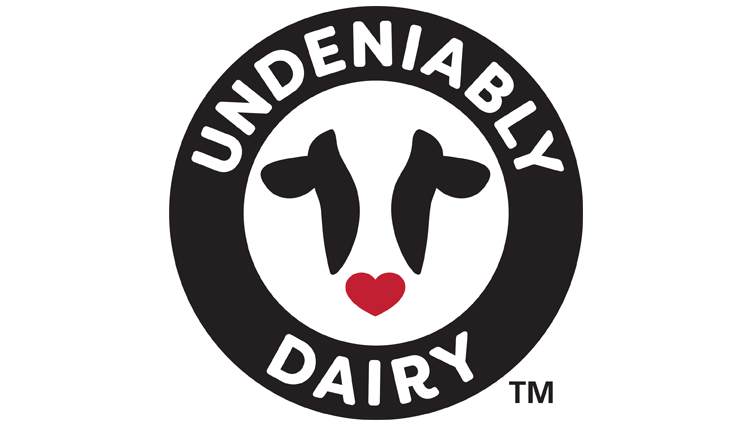 Undeniably Dairy is a multiyear initiative, created by Dairy Management Inc. (DMI) and the Innovation Center for U.S. Dairy, to engage and educate consumers about where their food comes from. 2019 was its third and most successful year. 
Dairy MAX supports this national campaign to help tell the dairy story through farm stories by amplifying national efforts as well as producing our own regional content and events. 
In 2019, Dairy MAX participated in National Dairy Month, National Farmer's Day and Thank a Farmer Day both in our region and by amplifying national efforts to share dairy's story with consumers. National Dairy Month efforts included a social media contest aimed at consumers in our region, as well as our usual regional blood drive Passion for Pints. While the contest focused primarily on consumers and the real enjoyment aspect of Undeniably Dairy, our Passion for Pints efforts beautifully showcased our farmers' commitment to their communities. 
For National Farmer's Day and Thank a Farmer Day, Dairy MAX amplified national social media posts that featured dairy farm families from around the country and spotlighted local farmers in Dairy MAX content. In addition, for National Farmer's Day, which took place during the State Fair of Texas, Dairy MAX partnered with Borden Dairy to host a "Meet a Farmer" event at the Dairy Discovery Zone. Consumers had a chance to meet Misael and Ellisa Tiscareno,  dairy farmers from Dublin, Texas, plus they sampled Borden's special edition State Fair milk and learned about dairy's farm to table journey at our Dairy Discovery Zone exhibit. 
All Dairy MAX efforts ladder up to the four themes of Undeniably Dairy by putting dairy farm stories and positive information about dairy foods in front of families, whether it's through amplification of Undeniably Dairy content, events or creation of regional content. Check out these highlights from the Dairy Discovery Zone blog to see some examples of our regional dairy content: