Cowboys Name Dairy MAX The Official Nutrition Partner of The Dallas Cowboys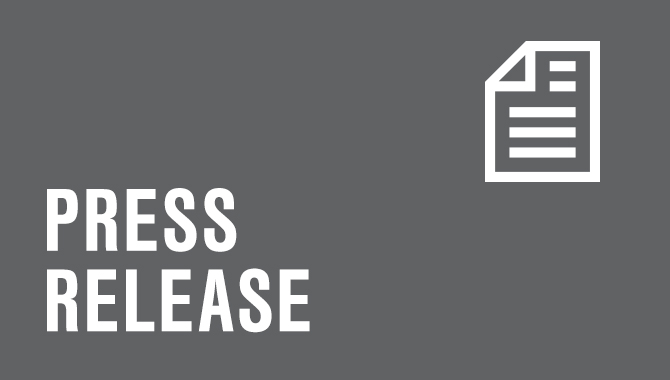 Dairy MAX and the Dallas Cowboys team up to bring science-based nutrition information to the community
WHAT:
With the opening of the Ford Center at The Star (The Star), Dairy MAX and the Dallas Cowboys announce a first-of-its-kind partnership. Together, they will drive fun and relevant science-based health and wellness education community-wide.
Dairy MAX and the Dallas Cowboys have a shared vision of empowering youth to take charge of their own futures by creating healthy habits. The newly created nutrition partnership provides an additional touchpoint outside of schools, complementing the already successful teamwork between Dairy MAX and the Dallas Cowboys through Fuel Up to Play 60. The Fuel Up Training Table is located within the Ford Center, just steps away from the Dallas Cowboys practice space. Here, Dairy MAX will educate visitors of all ages and interests about the significance of good nutrition through dairy consumption and the other food groups represented by MyPlate.

With materials and activities available inside The Star and in the community, Dairy MAX and the Dallas Cowboys will combine outreach efforts to fuel star performance across North Texas. Groups are wide-ranging, from elementary to high school-aged students and beyond to health professionals and consumers overall. To help achieve this, Dairy MAX Health and Wellness Program Manager Essence Riley will work with the Cowboys Community Relations team and develop communication programs to educate Dallas Cowboys fans about good nutrition and influence positive choices throughout the community.
Dallas Cowboys fans and the community at large can benefit from engaging in wellness programs aimed at building positive nutrition habits. The 2015-2020 Dietary Guidelines for Americans recommend a diet that includes each of the five food groups, consisting of vegetables and legumes; fruit; grain; lean meats and dairy. Research shows that low-fat and fat-free dairy foods are linked to:
Improved bone health, especially in children and adolescents
A reduced risk of cardiovascular disease
A reduced risk of Type 2 diabetes
About Dairy MAX
Dairy MAX is a non-profit affiliate of the National Dairy Council funded by dairy farming families across Texas, Oklahoma, New Mexico and southwest Kansas. Dietitians and staff help the public to understand the value of good nutrition through school programming and other vehicles to promote healthy consumption choices. Go to DairyMax.org for more information. #DairyAmazing
About Fuel Up to Play 60
Fuel Up to Play 60 is an in-school nutrition and physical activity program launched by National Dairy Council and NFL, in collaboration with the USDA, to help encourage today's youth to lead healthier lives. Go to FuelUpToPlay60.com for more information. #FuelGreatness
WHO:
Charlotte Jones Anderson, Cowboys Executive Vice President and Chief Brand Officer
Neil Hoff, Chairman Dairy MAX Board of Directors
Mike Konkle, Dairy MAX Chief Executive Officer
Lana Frantzen, Ph.D., Dairy MAX Vice President, Health and Wellness
Scott Sehnert, Cowboys Director of Sports Performance
Trinity Williams, Fuel Up to Play 60 Student Ambassador
WHEN:
Thursday, October 13th
9:30 AM - 11:00 AM
WHERE:
Dallas Cowboys World Headquarters
1 Cowboys Way
Frisco, TX 75034
CONTACT:
Emily Robbins, Dallas Cowboys
214-437-3602 / erobbins@dallascowboys.net
Whitney Faulker, Dallas Cowboys
214-682-8200 / wfaulker@dallascowboys.net
Essence Riley, Dairy MAX
972-905-1830 / rileye@dairymax.org – ON SITE CONTACT
Susan Schoolfield, Balcom Agency
817-877-9933 / susan@balcomagency.com
Due to security protocols at The Star, we require the names of each of our guests. Please request a media credential for The Star at dallascowboys.com.