Dairy MAX, Inc. and the Colorado Rapids Announce Multi-Year Partnership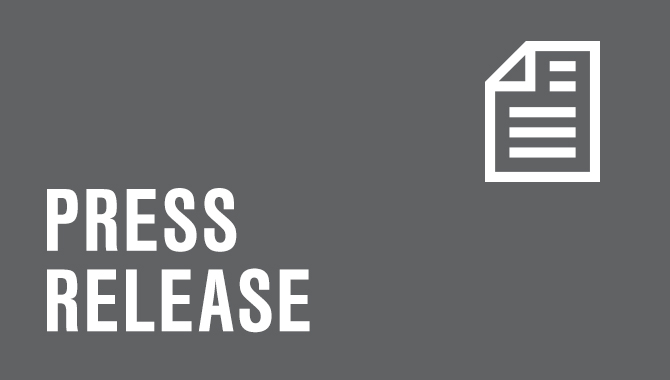 Pioneering partnership marks the dairy council's first official partnership with a Major League Soccer club
DENVER, CO– Feb. 27, 2020 – Dairy MAX, Inc. and the Colorado Rapids today announced a multi-year strategic partnership agreement that connects the dairy council's BUILT w/ chocolate milk recovery education program with the affiliated Colorado Rapids Youth Soccer Club (CRYSC or Rapids Youth Soccer). The three-year agreement establishes chocolate milk as the official refuel beverage of Rapids Youth Soccer.
"At Rapids Youth Soccer, we are always looking for the best opportunities to help our young soccer players develop physically, mentally, as athletes, and as individuals outside of the game," said Aaron Nagel, Executive Director, Colorado Rapids Youth Soccer Club. "It's important for our athletes to fill themselves with the right fuel to help stay focused on the field and in the classroom. This is why we are excited to partner with Dairy MAX and, in particular, be an advocate for their BUILT w/ Chocolate Milk initiative. Chocolate milk provides CRYSC athletes with the post-exercise benefits that their developing bodies need to replenish themselves and build a healthy foundation."
A partnership such as this one is both beneficial and timely. Scientific research has shown that student athletes prepare and train hard to build a competitive edge. In fact, recent research from University of Texas shows that focusing on the recovery period of a workout can help investments in health and training payoff. Student athletes can benefit from a blend of carbohydrate, protein and electrolytes to recover optimally from workouts and games—and sports drinks alone do not refuel fatigued muscles. Chocolate milk, as the study attests, is proven to have the right combination to make an impact and a difference.
"Promoting chocolate milk as the natural, go-to sports recovery beverage produced by the hardworking dairy farmers in our region is a passion for us," said Mike Konkle, CEO of Dairy MAX. "This partnership provides a compelling community education opportunity to bring the science-backed refuel message to youth soccer players and their families."
The Eddy, the Rapids Youth Soccer indoor training facility, is an ideal facility for Colorado youth to support young athletes' needs, from training to nutrition. Rapids Youth Soccer offers indoor camps, leagues, and year-round training in The Eddy for toddlers to high school players, from beginner to elite. The Eddy is also home to the Rapids Central offices and serves as an off-season training facility for the Colorado Rapids Major League Soccer team and academy teams. Dairy MAX will support nutritional learnings on-site as well as serve as a continual resource.
"The Colorado Rapids' partnership with Dairy MAX will provide the Rapids Youth Soccer Club with an invaluable resource," said Ben Boylan, KSE Executive Vice President, Partnership Marketing & Media Sales. "Our youth players will benefit from having a trusted, local organization provide them with important nutritional information and access to dairy products to fuel their recovery and help them reach their potential."
About the Colorado Rapids
The Colorado Rapids are one of Major League Soccer's founding members and the 2010 MLS Cup champions. Established in 1996, the club seeks to ignite a passion for the sport in Colorado by consistently competing for trophies and providing a world-class experience for supporters, partners, players and staff. The Rapids are based at Dick's Sporting Goods Park in Commerce City and are part of Kroenke Sports & Entertainment. For more information, visit ColoradoRapids.com.
About Dairy MAX
Founded more than 40 years ago, Dairy MAX is one of the leading regional dairy councils in America – representing more than 900 dairy farmers and serving communities in eight states: Colorado, southwest Kansas, Louisiana, Montana, New Mexico, western Oklahoma, Texas and Wyoming. A nonprofit organization, Dairy MAX is part of a nationwide effort to support dairy farming and drive impact for every dairy farmer, while promoting American agriculture.
The organization operates five audience outreach programs: business development, consumer marketing, health and wellness, industry image and relations and school marketing. For more information about Dairy MAX and its team of experts, visit DairyMAX.org. Dairy resources and delicious recipes are available at DairyDiscoveryZone.com.