It just comes natural: dairy farmers give back with local blood drives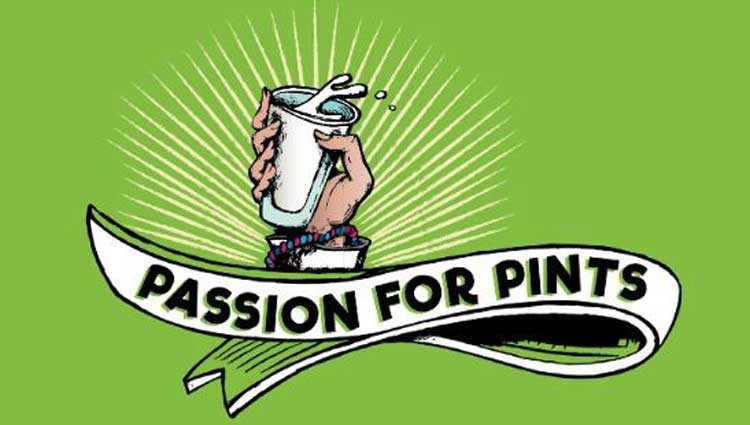 Eighth annual Passion for Pints Blood Drive scheduled for June
Giving back and caring for others is natural for dairy farmers, since their job is to care for their cows and the land to produce nutritious dairy foods for the world. Dairy farmers are just as committed to giving back through their work, as they are to giving back to the communities they call home. Dairy MAX's Passion for Pints blood drive is one way dairy farmers are supporting and giving back to their communities.
Since summer is a time of year when blood centers need donations the most, Dairy MAX started Passion for Pints in 2013 by partnering with blood centers throughout National Dairy Month in June to help increase local blood donations. Since that time, more than 1,600 Passion for Pints blood drives have taken place, with nearly 192,000 lives impacted through the donation of 64,000 units of blood.
"As dairy farmers we are proud of our local communities, which is why we support blood drives during National Dairy Month," said Jasper DeVos, dairy farmer from the Dairy MAX region. "It has been a challenging year for all of us, but we're all in this together."
Passion for Pints drives will begin June 1 and take place at blood drive locations in Colorado, New Mexico, western Oklahoma, and Texas. Blood center partners are: Carter BloodCare, Coffee Memorial Blood Center, Oklahoma Blood Institute, Texas Blood Institute and Vitalant.  
Dairy MAX is proud to work with blood banks to coordinate blood drives, as giving back to communities who support dairy farmers is a rewarding way to celebrate National Dairy Month.     
"Dairy farmers give back through their work every single day, so it is natural for them to also give back through efforts like Passion for Pints," said John Cass, Dairy MAX industry image and relations director. "Dairy MAX is pleased to partner with farmers and blood centers to showcase that commitment while helping local communities."
Blood donation is now more important than ever, with blood shortages as a result of COVID-19. U.S. Surgeon General Dr. Jerome Adams has urged the importance of blood donations to prevent potential blood shortages in the future. And according to the Centers for Disease Control and Prevention (CDC), donating blood is still a safe and easy way to protect your community.
To find a Passion for Pints Blood Drive near you, visit:
###
About Dairy MAX
Founded more than 40 years ago, Dairy MAX is one of the leading regional dairy councils in America – representing more than 900 dairy farmers and serving communities in eight states: Colorado, southwest Kansas, Louisiana, Montana, New Mexico, western Oklahoma, Texas and Wyoming. A nonprofit organization, Dairy MAX is part of a nationwide effort to promote American agriculture, support dairy farming and drive impact for every dairy farmer. The organization operates five audience outreach programs: business development, consumer marketing, health and wellness, industry image and relations and school marketing. For more information about Dairy MAX and its team of experts, visit DairyMAX.org. Dairy resources and delicious recipes are available at DairyDiscoveryZone.com.
Contact:
Anne Kimmey
anne@cultivateagency.com
817-793-7704